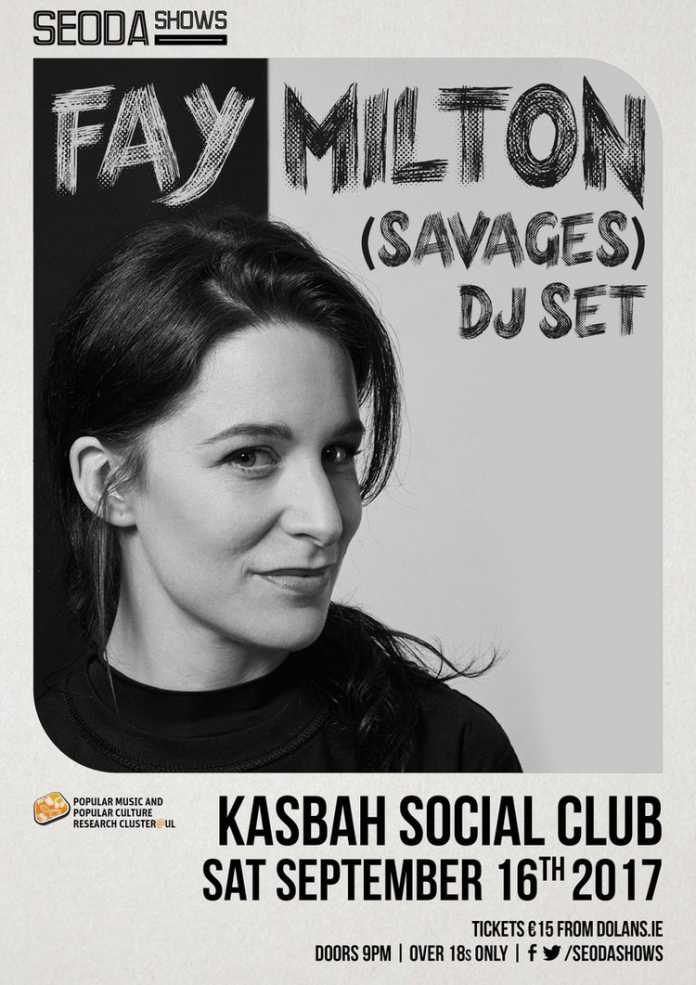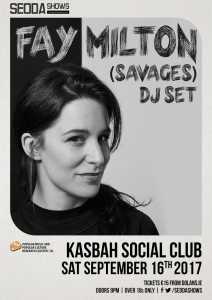 LONDON band Savages had their critically acclaimed debut (2013) and sophomore (2016) albums nominated for the Mercury Music Prize. Savages set at Electric Picnic last September was one of the highlights of the festival.
Fay Milton, the band's drummer will play an exclusive DJ set in the Kasbah Club, Dolan's this Saturday September 16.
In the aftermath of the Savages second album 'Adore Life' (2016) and the subsequent touring, the band are on a break at the moment.
"In the first five years we didn't really take any break at all and went straight through from the first album to the second album. We are all taking a little time to explore different areas of music and explore different ideas before coming back together," Fay Milton told Limerick Post this week.
One project Fay is concentrating on is her DJ set.
"I have had time to do DJing since we stopped touring. I've always been the one choosing the music at the party. It was a natural step to get into actual mixing and trying to create something."
Fay runs the Venus Fly Trap Club Night in London, a party celebrating music by women. The drummer describes the club night as a joyful noise.
"It is really celebrating music that has a strong female element in it. It is a really nice way to mix all those genres I like listening to. People really enjoy this positive strong sense to the music."
The music Fay plays is an eclectic mix. Anything from the experimental 70s' disco of Arthur Russell to current house tracks, alongside some post punk and indie. It is a tantalising prospect that sounds perfect for the Kasbah Social Club.
Fay Milton arrives in Limerick as a guest speaker at University of Limerick the day before.
She will be in conversation with Prof. Eoin Devereux  of the Popular Music and Popular Culture Research Cluster at UL (2pm at The Millstream Common Room, UL.  All welcome and free on Friday 15).
"The PMPC Research Cluster is really excited about hosting Fay Milton," says Prof Eoin.  "Her band Savages have produced two of the most important albums in recent music history.
"She is a renowned drummer, DJ, composer and filmmaker."
Fay has produced an interview series on climate change called 'Very Important Things' with more to come on the topic.
She was inspired by the Naomi Klein  2014 book, 'This Changes Everything'.
Fay felt she had "to do something."
"If you are not acting on these issues in some way – you are ignoring it essentially."
Fay Milton will be on the decks at the Kasbah Club, Dolan's this Saturday September 16.