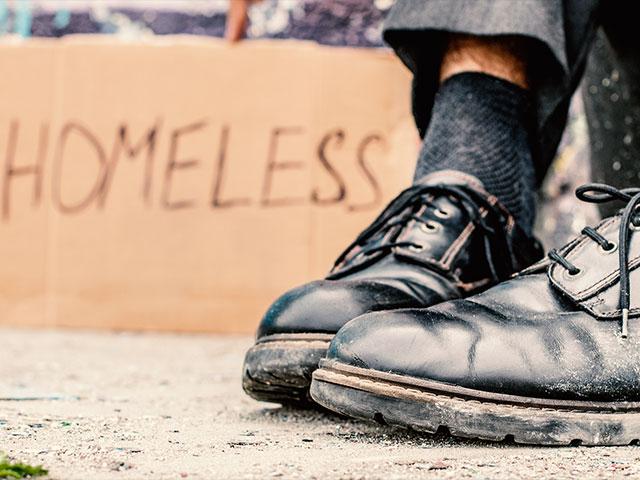 297 people were homeless in Limerick in July, up from 278 on the previous month, according to figures released by the Department of Housing.
Limerick City TD Maurice Quinlivan believes that the increase in the number of homeless people in Limerick and the Mid-West highlights the catastrophic failure of the government's housing policy with the number of homeless people in the State reached over 8,000 for the first time.
"Fine Gael has been in government since 2011. They cannot continue to act like these emergencies are not escalating under their watch. The homelessness figures have increased by 25 per cent in the last year alone," Deputy Quinlivan commented.
"In the past week two records have been broken; the highest level of overcrowding ever recorded in our hospitals with 7,781 people on trollies in August, and now the level of homelessness has reached beyond 8,000 in July for the first time.
"Not enough beds and staff are in our hospitals, and waiting for private developers to build social and affordable housing has evidently failed."
The Sinn Fein politician also maintains that the fact Limerick is still not designated a Rent Pressure Zone is contributing to the increase in homelessness as people are being forced to leave rented accommodation, as it is no longer affordable.
"The Government simply is not acting with the urgency necessary. Hubs, hotels and B&Bs are not the place to raise a family and unfortunately nearly 3,000 children across the State have no home. What figure does this need to rise to before this government is prepared to take urgent action?
"The Government needs to build more social and affordable homes. That is what Sinn Féin would do. We would not just manage this crisis. We would end it," he claimed.
Meanwhile, homeless and housing charity Peter McVerry Trust has welcomed news that the Attorney General has told the Government that there is no impediment to using CPO (Compulsory Purchase Orders) powers to force the sale of empty homes. The charity said this advice gives local authorities the green light to significantly scale up their CPO programmes, a move that would help to ease the housing crisis.
Chief executive Pat Doyle said that a scaling up of CPO programmes in each local authority could play a significant role in alleviating the housing and homeless crisis.
"We have tens of thousands of empty homes spread across our cities and towns and we need to get them back into use quickly."
"We have logged and reviewed over 600 empty properties since late June in Dublin, Kildare and Limerick but of that only 36 units are in our pipeline for re-use. In the vast majority of cases when an owner replies to our correspondence they reject the financial packages available to them. In the middle of a housing and homeless crisis this is incredibly frustrating and intolerable," he concluded.
by Alan Jacques
alan@limerickpost.ie