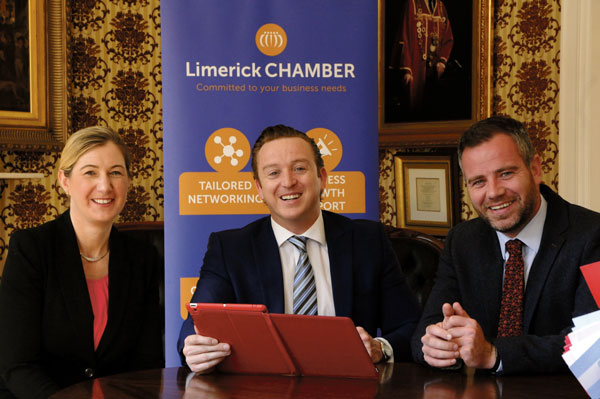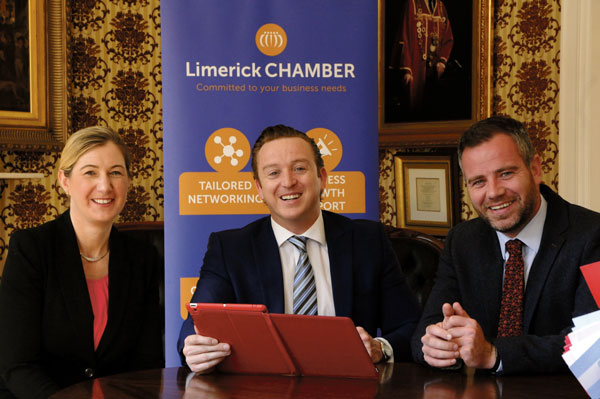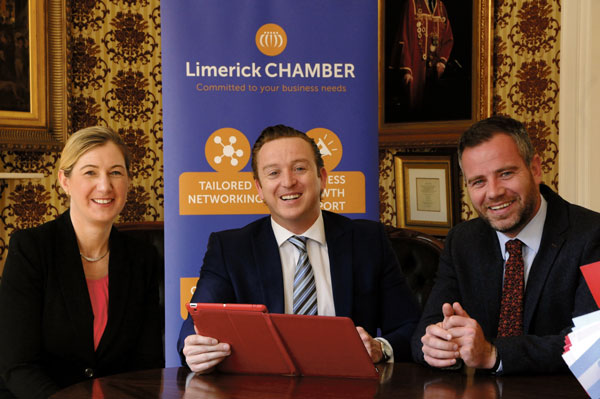 AT A time when internet penetration in Ireland has exceeded 80 per cent, Limerick Chamber has launched a new digital strategy to promote its members' businesses online.
Local digital marketing agency, AGENT Digital, has partnered with the Chamber to help members promote their businesses through the updated Limerick Chamber Digital platforms and networks.
AGENT Digital Managing Director Kevin Meaney said that as members of Limerick Chamber for the past ten years, they were delighted to have worked on this digital strategy, which will benefit all Members of Limerick Chamber.
Limerick Chamber is one of the five oldest Chambers of Commerce in Ireland and the UK, having been formally constituted in June, 1815.
Chief executive Dr. James Ring said their vision was to be recognised the leading business representative organisation and a key driver in the delivery of long-term sustainable economic growth of a vibrant city and region.
Marketing and Membership Manager Maura McMahon said the new digital strategy would help tell members' stories and promote their businesses through the Chamber's online platforms.
If you are a Limerick Chamber Member and would like to participate, contact Maura McMahon by phone on 061 217604 or by email at [email protected]