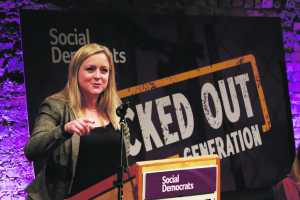 SOCIAL Democrats chairperson Sarah Jane Hennelly has hit out at Mayor of Limerick City and County, Cllr Stephen Keary for singling out a journalist at a council meeting last week for doing their job.
"Last week, the city's first citizen singled out a local journalist as 'unprofessional' and 'practising poor journalism' for reporting on a meeting on rural crime in County Limerick," Ms Hennelly claimed in a statement this week.
"It seems necessary to remind the Mayor that politics, too, requires professionalism," she added.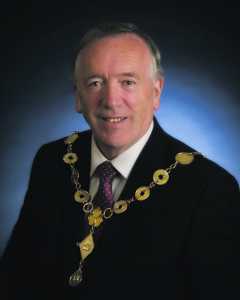 "It is not appropriate for a public representative to attack a journalist for printing something they believe to be in the public interest. A free press is vital to an informed society and a functioning democracy. This practice from our Mayor, a practice very likely to seep down further in local politics, is something we as citizens must put a stop to before it accelerates."
The Social Democrats' Limerick City representative believes that effectively exercising the use of 'alternative facts' and attempting to discredit journalists that write about inconvenient or uncomfortable truths is far too close to 'fake news' to be taken lightly.
"It may seem sensationalist for such a comparison to be made, but we can learn lessons from what we see internationally, particularly in the USA. It was not so long ago that the majority of voters – American and worldwide – scoffed at the idea of Trump becoming president. We have seen the results of indifference and simply can't afford to be complacent," she claimed.
She went on to call for the Fine Gael party leadership to clarify whether they stand over "this type of politics, where untruths can be used and journalists chilled".
"If so, this is something we should all be concerned about, as it shows an unwillingness by the party in government to deal appropriately, promptly and honestly with such tactics being used by their representatives. If not, then the Mayor and his party should seriously consider if he should proceed in his position as figurehead of our city.
"The early signs are not good for what's to come in Cllr Stephen Keary's term of office. This is not about any individual; it is about the rhetoric and the impact it will have on public opinion and discourse, and on people's lives. We have seen what divisive politics can do to a society and must do our utmost to prevent it taking hold in ours," she concluded.
A Fine Gael spokesperson told the Limerick Post that the party believes in a free press "which is of immense public importance".
A free media is vital to uphold a strong and healthy democracy. A free press is needed to hold the work of Government, public institutions and representatives to account. Journalists should be allowed to cover stories of public interest without hindrance."
There was no comment from Cllr Stephen Keary at the time of going to print.
by Alan Jacques