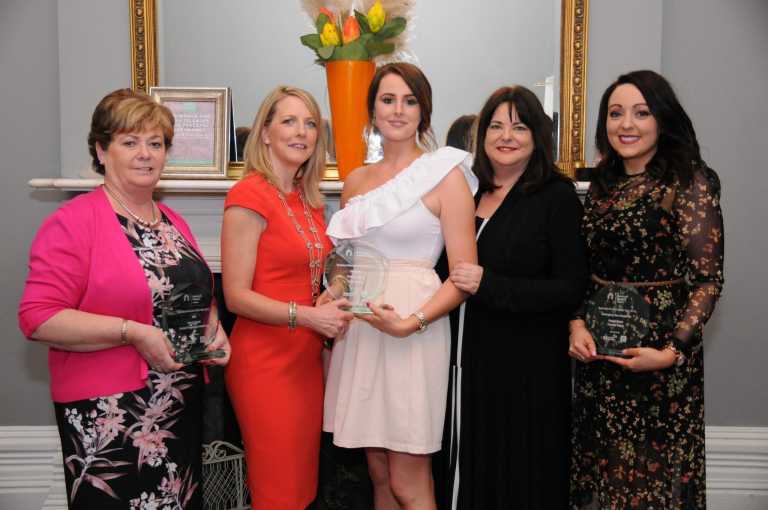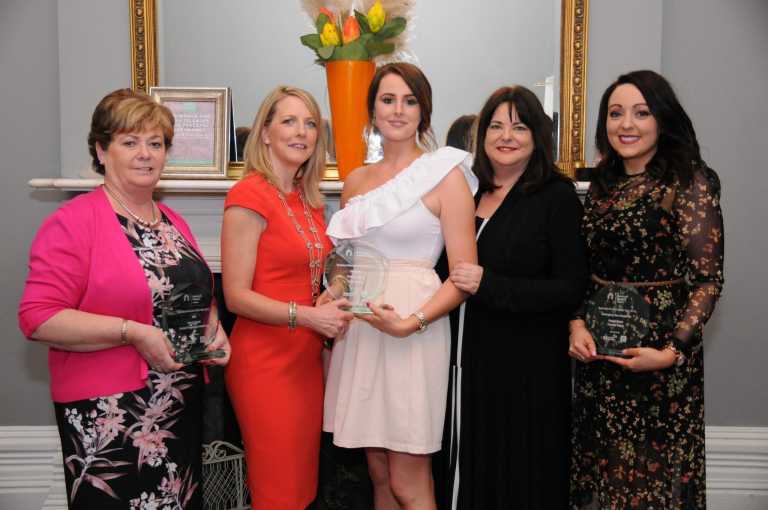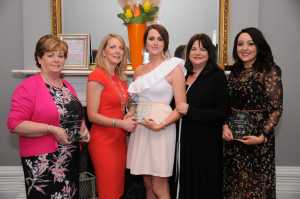 FOUR Limerick businesswomen are in contention for an award at the Network Ireland Businesswoman of the Year Awards which take place on Friday 6 October at Druids Glen, Wicklow.
Entrepreneurs Rachel Walsh, Rachel Leahy, Valerie Dolan and Bernie Carroll all won awards at the regional Network Ireland Limerick Business Awards last May.
They are now competing against other regional finalists for a coveted national title.
The overall winners of each award category will be announced at a black tie gala dinner in Druids Glen Hotel.
Rachel Walsh, Discover Digital is in contention for the Emerging New Business Award, Rachel Leahy, Cube Printing for the Employee Award, Valerie Dolan of Dolan's Pub and Restaurant competes in the Arts category and Bernie Carroll, Students Programme Ireland Ltd in the SME (less than 10 employees) category.
Edwina Gore, President of Network Ireland Limerick said, "I'm delighted to see four very strong candidates represent our membership base at the national awards. This is a great opportunity and platform to showcase their accomplishments and highlight their business achievements. Throughout the year we support the personal and professional development of our members, so we're delighted to have our four very worthy regional winners recognised at a national level. I wish them the very best of luck – everyone in Network Ireland Limerick is rooting for them."
See more Limerick business news here
Winners of 2017 Regional Network Ireland Limerick Awards Competing at the Network Ireland Businesswoman of the Year Awards on 6 October:
Emerging Business Award – Rachel Walsh, Discover Digital
Rachel is a digital marketing expert/addict with over 10 years' industry experience with international brands such as Ryanair, Tesco and Virgin Media. She created Discover Digital in 2016 after noticing how small businesses could save money by using digital marketing channels to reach their customers. Her company specialises in digital strategy, execution and training.  As well as working on Discover Digital, Rachel is a lecturer at Limerick Institute of Technology. She always keeps up-to-date on the latest digital marketing trends and is currently studying a MSc in Digital Marketing & Analytics at Dublin Institute of Technology.
Employee Award – Rachel Leahy, Cube Printing
Having graduated from LIT with a first-class honours degree in Business with Event Management, Rachel began her career in Marketing with CUBE – design, print and packaging specialists based in Limerick. She activated a complete re-brand of the organisation and re-positioned them as leaders in their industry. In addition to her Marketing and Communications role, she is an active volunteer with Cliona's Foundation, a national charity providing financial assistance to families caring for children with a life limiting illness.
Arts Award – Valerie Dolan, Dolan's Pub & Restaurant
In 1994 Valerie Dolan and her husband bought The Mill tavern (now Dolans) in the docks in Limerick. Dolans now consists of a Pub, Restaurant and three performance venues and is recognised as one of Ireland's leading music venues., They  also have out of house venues; The Belltable Theatre, The Limetree Theatre, The University Concert Hall, Limerick, Live at the Big Top in Limericks iconic Milk Market and Live at King Johns Castle in King Johns Castle. Valerie has volunteered time to help develop new festival initiatives to help boost our local economy such as the Limerick Jazz Festival, Culture and Chips, Riverfest, Limerick Fringe and the Siege of Limerick.
SME Award – Bernie Carroll, Student Programmes Ireland Ltd
Bernie identified a gap in the market for European students coming to Ireland to improve their English language learning skills and also realized that families and schools could benefit greatly from tailor made programmes. Her business has developed a strong network of services within Ireland which has made her customers want more and more of what has to offer and she has many more new agents coming on board in 2017. She works with agents and governments in 5 different European Countries; France, Spain, Italy, Germany and Slovakia.