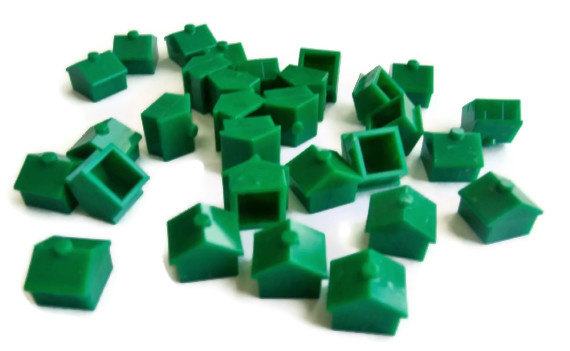 A TEN-unit 'family hub' will be opening in Limerick City this week and it is expected that a second facility, with 30 units, will be operational by the end of next month.
Responding to an article in last week's Limerick Post which highlighted the fact that 111 children were living in Limerick hotels at a cost of €55,000 per week to the taxpayer, a spokesman from the Department of Housing said the new units would ensure that homeless families were in more appropriate temporary accommodation.
The scale of the homelessness crisis in Limerick was outlined by  Sinn Féin councillor Séighin Ó Ceallaigh who was told by Limerick City and County Council that 61 families are currently living in B&B and hotel emergency accommodation in the city. He said that this highlighted the government's "complete and utter failure to look after its citizens".
However in a statement issued to the Limerick Post, the Department spokesman said that the Council is working with the families to secure new independent tenancies for them."
He explained that a pipeline of new Social Housing projects (non-regeneration) was being advanced in Limerick, through design/planning and onto site.
"There are currently 26 capital schemes approved in the Limerick local authority area. These are at various stages of advancement, with the majority to be delivered in 2018/19. Once completed they will deliver 331 new social homes units at a cost of €63 million," he explained.
"Alongside a programme of constructing new social homes, the Council also has funding to refurbish vacant social homes and to acquire second-hand homes.The support of elected councillors in advancing new social housing projects is also an important driver to making the much-needed progress in this area.
"The Limerick Regeneration Framework Implementation Plan which provides a roadmap for the physical, social and economic regeneration of Limerick over the coming years will see some 600 new social homes delivered, as well as the refurbishment of over 1,400 existing social and private houses to a very good standard.
"The scheme to date has seen the delivery of 110 new housing units. There is a significant ramping up of construction activity in 2017, with 154 new homes under construction. More than 90 of these will be delivered this year, while 127 long-term vacant houses are being refurbished."
Speaking in the Dáil last week, Limerick Sinn Féin TD Maurice Quinlivan said that Fine Gael's arrogance was proving to be a barrier to solving many of the issues including the housing crisis.
"Sinn Féin is trying to be constructive by constantly bringing forward suggestions and alternatives with the central aim of creating a better Ireland for all citizens to live in. Unfortunately the government continues to ignore other ideas and proposals which is resulting in problems in housing and health actually escalating under Fine Gael's watch."
"Last week the Solidarity People Before Profit group brought forward a bill to put the right to housing in the constitution, it was voted down by Fianna Fáil and Fine Gael," he added.
"Sinn Féin proposed a motion on housing calling on the government to make a number of policy changes, including substantially increasing the stock of social houses owned by local authorities and introducing a new affordable housing programme to enable middle income households access private rental and private purchase housing at affordable prices.
"Fine Gael chose not to vote in favour of this.
"They should start listening to opposition suggestions, because after six and a half years in government it's clear Fine Gael's plan has failed miserably," he declared.
by Alan Jacques