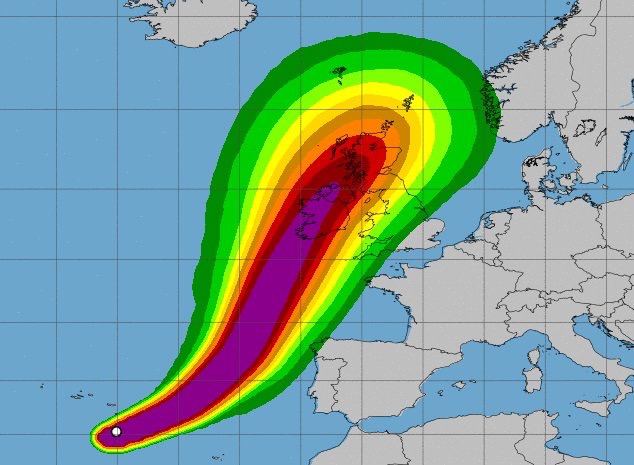 UNIVERSITY Hospital Limerick has cancelled all its outpatient appointments for Monday October 16 due to the status Red weather alert issued by Met Eireann for Limerick and most parts of the country.
This Sunday as the country prepares for the arrival of Storm Ophelia, UHL Hospitals Group issued this statement.
UL Hospitals Group Statement
"Due to the weather warnings issued by Met Eireann as a result of storm Ophelia, UL Hospitals Group is cancelling all outpatient appointments, day surgery and elective procedures in University Hospital Limerick, University Maternity Hospital Limerick, Nenagh Hospital, Ennis Hospital, Croom Orthopaedic Hospital and St John's Hospital on Monday 16th October. Patients are advised not to travel to the hospitals unless absolutely necessary.
Injury Units will remain open in Ennis and Nenagh Hospitals from 8am to 8pm and in St John's Hospitals from 8am to 6pm and the Emergency Department in UHL remains open 24/7.
All patients whose appointments have been cancelled will be contacted to reschedule."
Several services in the area have been suspended, including some flights out of Shannon, but people have been asked to check before engaging in any travel.
Non eseential travel must be avoided.
Limerick City and County Council services are on alert as are emergency service crews from the ESB and Limerick city and county fire and rescue.