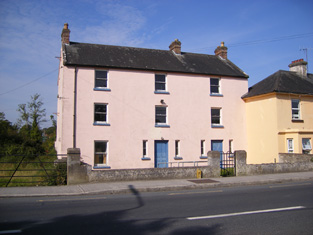 MEMBERS of Limerick City and County Council will be asked to add three historic local structures to the Listed Buildings directory at their next meeting.
Metropolitan district councillors were due to meet on Monday, but the meeting was cancelled because of Hurricane Ophelia.
Among the issues they were being asked to consider were the listing of the former RIC/Garda Barracks in Patrickswell; the Quaker Meeting House and Burial Grounds at Punch's Cross and the Military Cemetery and Lodge at King's Island.
A report circulated to members prior to the meeting outlined how the Patrickswell Barracks was the subject of a number of submissions in support of having it listed from Limerick Civic Trust, West Limerick Heritage Network and a petition signed by 192 people.
The current owner of the building, Mr Christopher Fitzgerald, informed the local authority that he was against having the building listed.
The arguments for listing a relatively modern building, the Quaker Meeting House and its burial grounds, which date back to 1832, at Southville Gardens in Ballinacurra are their "architectural, historical, social and artistic significance," according to the report.
The council received no submissions for including the meeting house or burial grounds on its list of protected structures.
The third listing which councillors will be asked to approve is that of the Military Cemetery and Lodge at King's Island in the city.
The cemetery was laid out in 1856 as a resting place for men serving with the British army and their families. There are 39 burials dated during the period of the First World War and a significant number of graves are those who died during the Spanish Flu Pandemic.
Three individuals are recorded as dying on November 11 1918 and burials of relatives of the deceased in the cemetery still take place.
The council report states that there were no submissions received during the public display and consultation period.
Listing a building or structure means that there are special regulations governing their future use or any proposed alterations.