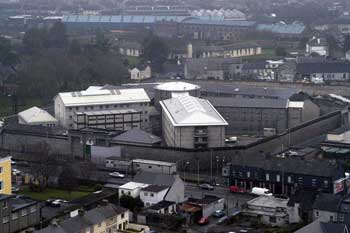 THERE were 57 drug seizures in Limerick Prison over the first nine months of this year, the Department of Justice has confirmed.
The highest number of seizures was at Mountjoy Prison where drugs were found and confiscated 310 times.
Confirming there had been a total of 773 seizures in all Irish prisons up to September 17, Justice Minister Charlie Flanagan said the Prison Service is planning to review its 'Keeping Drugs out of Prison' policy next year.
"The Prison Service is constantly exploring new technologies to prevent drugs being smuggled and to assist in finding and retrieving any drugs that make it into the prisons."
He said the prison service has introduced a confidential telephone line to let prisoners and members of the public alert authorities, in strict confidence, of activities related to the smuggling and use of drugs in prisons.
He added that the policy is not just about the security element but also deals with treatments for prisoners.