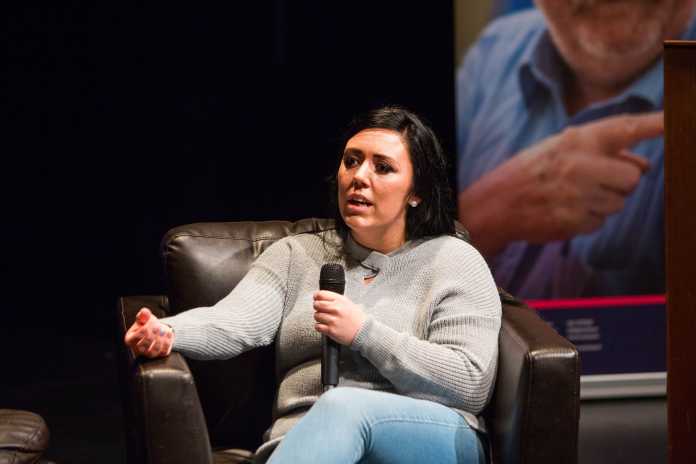 A human face was put on the problem of child homelessness in Limerick today when a young mother, who has experienced homelessness with her four children, told of the reality of living in emergency accommodation.
Kate O'Loughlin, who has since secured a home for herself and her children, was one of the key speakers at a national seminar on child homelessness at Limerick's Belltable Arts Centre.
The event, organised by homeless agency Novas, was held five years to the day since the Children's Referendum to guarantee the rights of children in the  constitution was passed by the Irish electorate.
The seminar featured an exhibition of photographs chronicling the life of homeless families and presentations from a range of experts portraying the experience of children in emergency accommodation without security or stability.
Limerick Labour Party TD Jan O'Sullivan, who is party spokesperson on housing, said it is now time to recognise the rights of homeless children and the family unit.
She said the Labour Party will use Private Members Time in the Dáil on Wednesday to debate its Homeless Families Bill, which would recognise homeless children in their own right within the family unit.
"This day five years ago the Irish people voted in a referendum to guarantee the rights of children in our constitution.The result was, and is, important, because it makes a statement that Ireland recognises children as citizens with inherent rights and a voice that deserves to be heard.
"With that in mind, it is even more shocking to know that 3,124 of our children were homeless at the end of last month.Each one of the 3,124 has only one childhood, one chance to grow in a nurturing environment," she said.
"Yet, children have no individual rights in the context of homelessness – the needs of the parents are assessed, but there is no legislation to make sure homeless families have rights as a family unit.
"The Labour Party wants to change this, and will use Private Members time in the Dáil next week to debate our Housing Bill. When a family presents as homeless the children are not recognised in their own right but simply as dependents of adults.
"If enacted, our Bill would change that, by requiring housing authorities to regard the best interests of the child as paramount and to protect and assist families, including by providing them with safe accommodation.
"This would prevent any more situations like we saw recently where families are advised to check into a Garda station to stay safe for the night.
"Five years after the children's rights referendum, it is time to make sure that families who find themselves in homeless situations can at least know that the needs of their children will be put centre-stage – as they should be," Deputy O'Sullivan concluded.