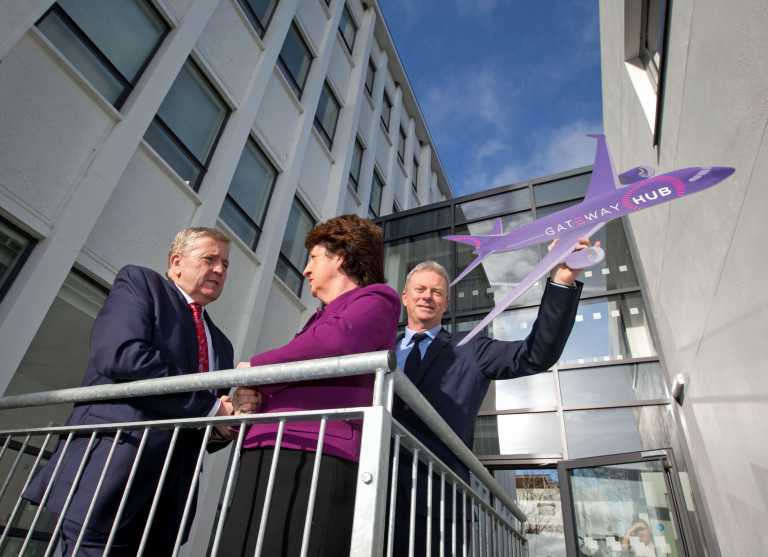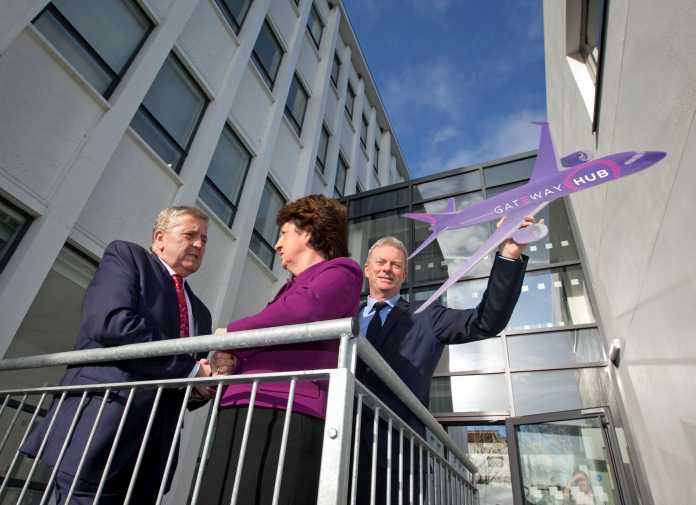 A building with one of Ireland's most storied entrepreneurial histories will be home to the country's newest incubation hub.
The Gateway Hub at Shannon Airport House was launched yesterday by Minister of State Pat Breen with a plan to become a major start-up centre for business in the Mid-West region.
The 6,000 sq ft enterprise space will be located in what is the original home of Ryanair founder the late Dr. Tony Ryan's Guinness Peat Aviation business – the world's largest commercial aircraft lessor in the 1980s.
The launch of the Gateway Hub was the first opening of a facility at the newly branded Gateway West section of the Shannon Free Zone, which is undergoing a €25 million redevelopment. The work will transform this section of the world's first free trade zone which is home to more than 150 companies employing over 7,500 people.
The Gateway Hub will transform the ground floor of Airport House – recently renovated at a cost of €1 million – into an enterprise/incubation space for start-up businesses from different sectors. 17 serviced offices and 'hot-desks' will be available at the centre, which will also include a networking space and shared conference, meeting/training rooms with a reception/business support resource.
It will also have a link to the building's origins in that it will house the first round of Propeller Shannon start-up programme companies. The programme is a partnership between the DCU Ryan Academy, Shannon Group's International Aviation Services Centre (IASC), Boeing, and Datalex and is supported by Enterprise Ireland.
It aims to drive the development of innovative Irish and international start-up companies in the aviation sector by tapping into the unique aerospace ecosystem for entrepreneurs that have seen 50 companies employ 2,500 people in Shannon Free Zone.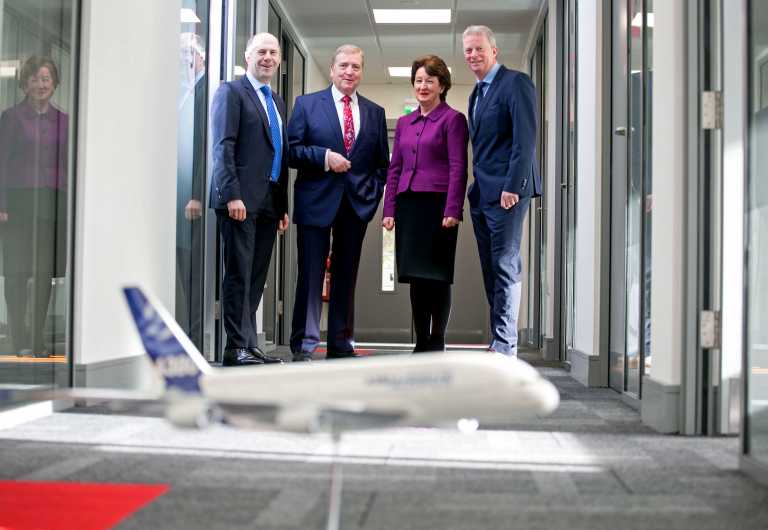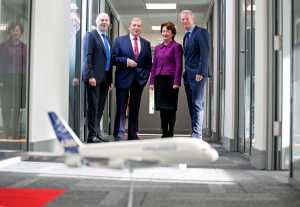 Shannon Group chief executive Matthew Thomas said there was an incredible legacy of innovation across the Shannon Free Zone and the best way to celebrate this was to ensure they continued to grow businesses into the future.
"That will happen through existing and new FDI and indigenous company growth but it also through a start-up culture we are fostering here in the Free Zone. Our intention is that the Gateway Hub and the businesses that will operate from there will go on to have a very significant footprint in Shannon Free Zone in the years ahead," he said.
Shannon Commercial Properties Managing Director Ray O'Driscoll said it was a significant moment in the redevelopment of the Shannon Free Zone.
"We are just over two years into the first phase of the programme and have completed a huge amount of work, mostly for large multi-national and indigenous employers. The Gateway Hub is all about nurturing businesses from start-up through to growth phase and hopefully to build long term sustainable businesses in the Mid-West," he explained.
See more business news here