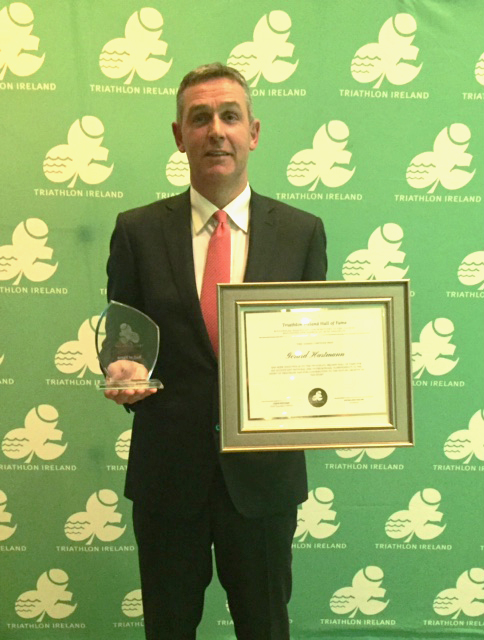 AN internationally renowned Limerick physical therapist who has worked with some of the world's top athletes was inducted into the inaugural "Hall of Fame" at the recent Triathlon Ireland Awards.
Gerard Hartmann, who is one of the founders of the 'Hell of the West' triathlon, said that he was very honoured to have been presented with the first Hall of Fame award.
"Being the first ever Irish person to participate in a triathlon when winning the Lake Charles Louisiana Triathlon in May 1982 was the first milestone for me on the start of career that took me all over the world
He followed that by winning seven national triathlon titles from 1984 to 1991, competing with distinction at international events including top positions in European and World championships as well as the Hawaii Ironman.
In 1984, he was among the founding members of the Limerick Triathlon Club before going on to kick off the Kilkee Triathlon and the Hell of the West in 1985, which is the oldest triathlon event in Ireland.
"Helping to pioneer the sport of triathlon from its infancy to where it is today is what I am most proud of," the Limerick man said.
See more Limerick news here