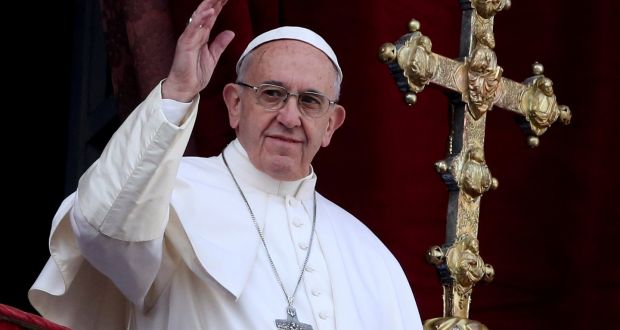 PRISONERS in Limerick's jail have issued an invitation to Pope Francis to come and see them.
Fr Seamus Enright, Rector of Mount St Alphonsus and chaplain to the prison told some inmates that he was due to visit the Vatican and they asked if he would bring letters from them to the Pope.
Fr Enright was received by Pope Francis at the end of the General Audience earlier this month and he presented the Holy Father with letters from prisoners and members of the staff of Limerick Prison inviting him to visit the prison when he comes to Ireland for the World Meeting of Families in August 2018.
Fr Seamus was able to explain to Pope Francis what the letters were about and to express the hope that he will be able to accept the invitation.
The initiative of prisoners and staff has the support of the prison authorities, the Diocese of Limerick, the Bedford Row Family Project and the Redemptorists. 
In other countries, when the Pope has visited, he has included a visit to a prison is on his itinerary.
Speaking about the possibility that Pope Francis might visit the prison, Fr Enright said that "it's hard to know. Limerick has had a Papal visit before so there may be other areas asking him to go there this time. We delivered the letters and we will have to wait and see", he said.