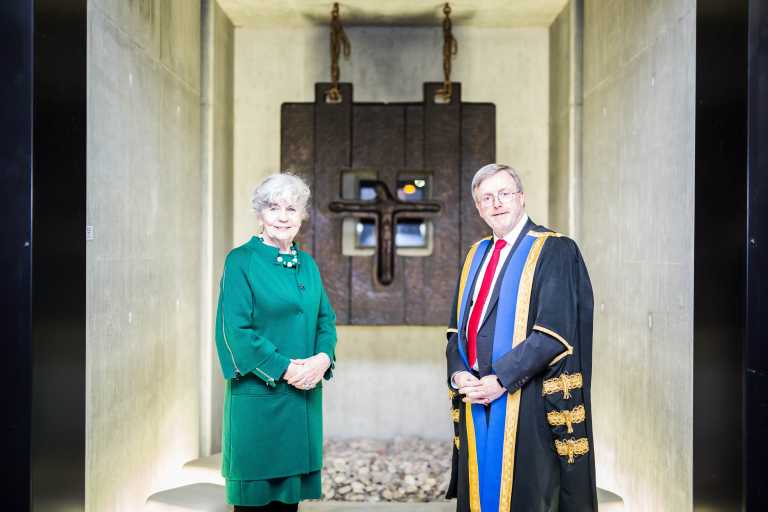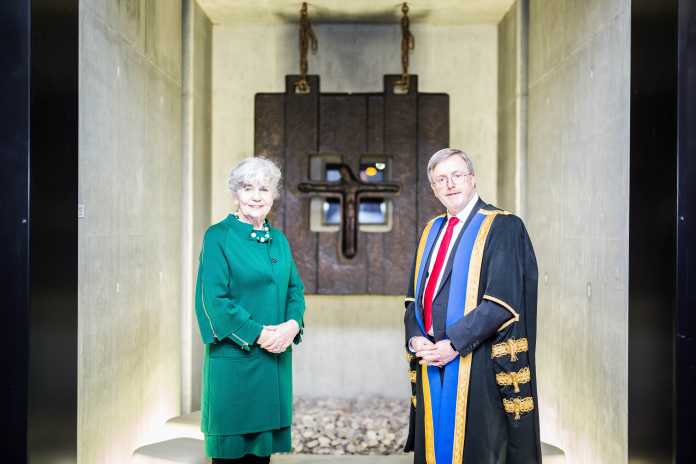 MORE than 100 students and graduates from Mary Immaculate College were recognised for their academic achievements when over €100,000 was presented in scholarships and bursaries, at the Mary Immaculate College (MIC) awards ceremony earlier this week.
The inaugural MIC Alumna of the Year Award was presented to Carmel Naughton in recognition of her outstanding contribution to society.
A graduate of MIC, she is a former Chairman of the Board of Co-operation Ireland. Together with her husband, Martin Naughton, founder of Glen Dimplex Ireland, she has been a constant advocate for the advancement of educational opportunities, particularly in the arts, as well as in the disciplines of science, engineering and mathematics. In 2016, they were named the couple National Philanthropists of the Year for their work in the Naughton Foundation.
Presenting the award, Professor Eugene Wall, Acting MIC President MIC said that the Alumna award recognised the achievements of a remarkable individual who has made an outstanding contribution to Irish society.
Other awards included 50 undergraduate entrance scholarships valued at €100,000 were presented to MIC students who obtained the highest CAO points in 2017. The event also saw the inaugural MIC Foundation Bursaries, valued at €1,250 which were presented to Ciara Daly from Cahersiveen, Co Kerry and Keith Ryan from Crecora, Co. Limerick.
Another first was the inaugural John Hayden Memorial Award, in memory of John Loftus Hayden who was chief executive of the HEA from 1983-2003, a period of intensive activity in higher education in Ireland.   Following his retirement in 2003, he became a Governor of Mary Immaculate College in 2004 and served on An Údarás Rialaithe until 2013.He was appointed to the MIC Board of Trustees in September 2013.   He passed away in June 2015. The award, valued at €1500, was  presented to Áine Stafford from Clonmel and was Rachel Dunne from Dunmore, Co. Galway.
A number of recent graduates were awarded for their academic achievements and the event also included the presentation of nine GAA Bursary Awards, valued at €750 each, awarded by the GAA in recognition of a student's sporting achievements.
Congratulating all the recipients, Professor Wall said: "Be open to possibility and to the idea that deviating from an obvious path can lead you to a place you might never have considered but which could offer you immense satisfaction and reward".
More education news here