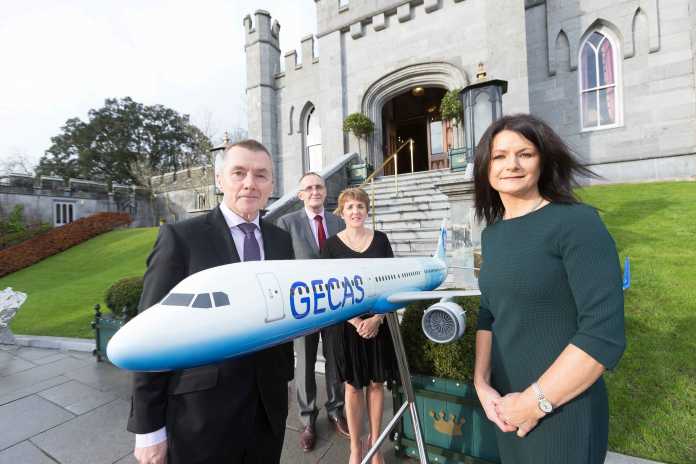 While there may be bigger opportunities in continental Europe for its associated airlines, the IAG Group will look at opportunities for Shannon airport through its Aer Lingus operation.
That was one of the optimistic messages delivered by IAG chief executive Willie Walsh when he addressed almost 300 local business executives at Shannon Chamber's president's lunch in Dromoland Castle last Friday.
Outlining how IAG has grown since it was founded in 2011 following the merger of British Airways and Iberia, operating profits hit €2.5 billion in 2016 and are on target to reach €3billion in the current year.
The airline group, which acquired Vueling in 2012 and Aer Lingus in 2015 , now carries 101 million passengers, has 548 aircraft and employs 63,000 people.
Describing Aer Lingus as the "trophy asset", Mr Walsh said that IAG's rationale for purchasing the airline was the opportunity offered by its transatlantic network, the benefits from Ireland's geographic position, both for Shannon and Dublin, and pre-clearance, which, he said, is the envy of a lot of airports around the world.
Recalling the process of buying Aer Lingus as 'tortuous', he said his colleagues in London were "bemused by the questions and challenges being levelled against us.
"We bought it because we wanted to grow it and have exceeded all the commitments we gave," he stated.
"We have added six new transatlantic destinations, most recently a new Dublin to Seattle service, expanded the number of aircraft in the fleet, and have ordered eight new 180-seater Airbus A321LR aircraft for delivery in 2018 to expand our transatlantic network. We are fully committed to exploiting the opportunities we saw when we purchased Aer Lingus."
Commenting on IAG's new low-cost airline, Level, he described it as a model that could offer potential for Ireland and could grow with Aer Lingus.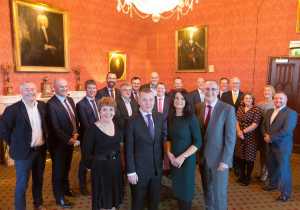 "Having sold 50,000 seats in the first 48 hours proves that you can stimulate demand to a new customer segment and that this is a model that can work."
The next phase of Level's expansion will be announced this week.
Commenting on Brexit, he added: "I don't see it impacting on us in the medium to long-term as we believe people will continue to fly. There will be a comprehensive Air Transport Agreement between the EU and the UK and this agreement will be good for all parties. It would be a retrograde step if the EU was not to reach an agreement with the UK.
"There will be challenges as anything that impacts negatively on the UK economy will impact negatively on Ireland's economy. Nevertheless, I am quite pessimistic about the economics of the UK and Europe and that we will overcome and get back to a normal trading relationship over time," he added.
Shannon Chamber president Julie Dickerson questioned why Aer Lingus would extend its main hub in Dublin, creating additional congestion at the airport and the M50 motorway, when Shannon and Cork have under-utilised capacity and infrastructure.
Mr Walsh responded by pointing out that Aer Lingus would not have been able to introduce the new Seattle to Dublin route if it didn't have customers flying from Europe and the UK into Dunlin to connect.
"There is no way there would be sufficient demand in the local market to sustain a route to US destinations like Seattle, Miami, Los Angeles, Philadelphia or San Francisco.
"But, Shannon can support a viable network of flights and Aer Lingus will look at opportunities for Shannon," he concluded.
More transport news here