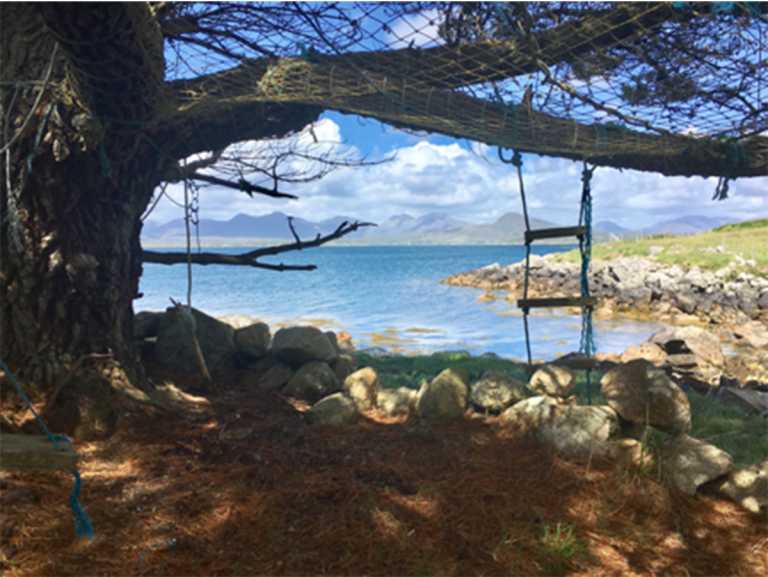 HAVING walked 3,450 km around the entire coastline of Ireland raising €60,000 in aid of the Irish Cancer Society, a retired Limerick lecturer is now looking to add to the proceeds through the sale of a calendar documenting his mammoth journey.
Dr Marty Holland from Cratloe, finished his walk earlier this year at Flaggy Shore in North Clare where he was greeted his family and friends as well as the families of his friends who died from cancer.
Throughout his 153 day journey, the former Mary Immaculate College lecturer was motivated to keep on walking by his memories of two friends, Michael O'Regan from Monaleen and John O'Reilly from Cratloe who died from cancer.
Spanning two separate stints in 2016 and 2017, Dr Holland documented his walk through stunning photography that has now been published in the form of a charity calendar.
The calendar has been funded by two Shannon companies, Fabricated Products and Mincon. This means that the entire proceeds go to the Irish Cancer Society to be used for cancer patient support and cancer research.
Dr Holland says that he hopes to have captured the stunning hidden beauty that Ireland has.
"January's photo was taken in Connemara on the coastal route from Roundstone to Carna at a place called Glinsk. I noticed a rope ladder hanging from a large pine tree. On further investigation, I discovered a children's den made from old fishermen's nets, pieces of rope and various other items of flotsam and jetsam. I thought the place enchanting with its view across Roundstone Bay to the Twelve Bens.
"Such a magnificent setting and what a brilliant place for children's imaginations to roam – it could be a South Sea island or a pirate's lair. I hope I've done the scene justice. It's deservedly the January photo, to cast a ray of light in the depths of winter.'
Uncaptioned, the images let you wander to the coastal scene. "Is there a better place to be in the world in May than the Burren? he asks as he recalls a stonewall image "full of character and each with a story to tell, if they could speak."
He recalls many stories of generosity he experienced as his charity coastal walk spanned five months.
"Many a day when I set out, I didn't know where I would be sleeping that night. Thankfully, I met a lot of goodwill from strangers who took it upon themselves to look out for me as I walked and things always worked out.
"We have a uniquely welcoming, generous and empathic population in Ireland".
From having the best fish and chips while taking shelter from a rain soaked South Cork day to the view of the Mull of Kintyre at Fair Head that should be on everyone's "bucket list", Dr Holland said that it was a "once in a lifetime experience."
The calendars cost €10 and can be purchased in Limerick in The Irish Cancer Society Shop, O'Mahony's Bookshop and O'Sullivan's Pharmacy, O'Connell Street and Tesco, Coonagh.
Marty will also be selling them at the Limerick Milk Market.
See more Limerick news here