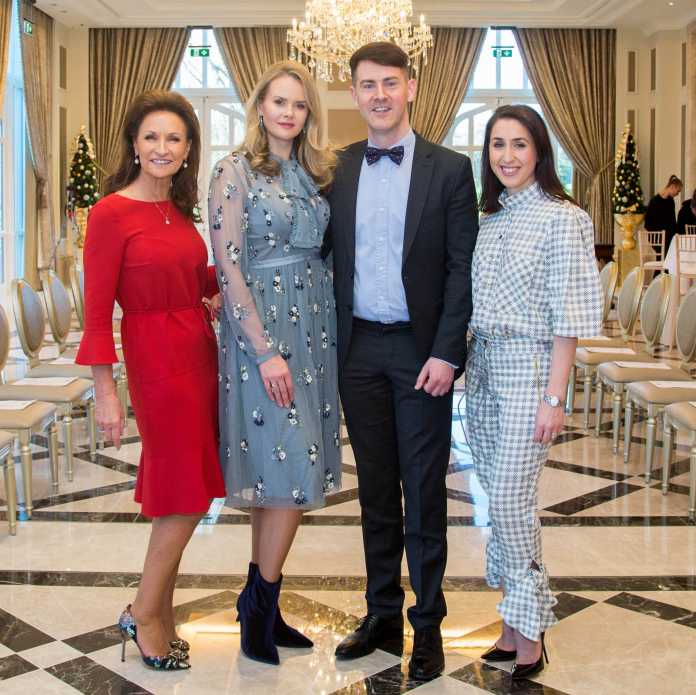 A host of leading fashion media and influencers gathered in Adare Manor for #LimerickTagged – a showcase of County Limerick's fashion industry, highlighting independent boutiques, designers and young fashion design talent.
The event organised to raise County Limerick's fashion profile by the Holman Lee Agency in association with Limerick City and County Council welcomed stylists, fashion editors, influencers and TV3's Xposé to the event which trended number one on Twitter and gained huge reach across social media.
Limerick Council's Head of Communications Laura Ryan, said the event was all about raising the profile of County Limerick as a fashion destination.
"We have an abundance of fantastic boutiques and shops across County Limerick and what better place to showcase Limerick style than the stunning surrounds of Adare Manor. All our visiting fashion press waxed lyrical about their time in Limerick and the exposure that Limerick receives as a result of events like this is invaluable. A similar event focusing on Limerick city stores took place earlier in the year with a hugely positive reaction and we're looking forward to planning more #LimerickTagged events for 2018."
The fashion showcase featured the designs of Marian Murphy Cooney, Caroline Mitchell, Antoinette O'Connell, Attic Bridal, Linda Wilson, Stephen Bowman Lynch, Natalie King, Aisling Maher, Tina Griffin and Carol Kennelly, Aine's Knitwear, Aoife Hannon, 31 Chapel Lane and Azure Jewellery.
Visitors were also treated to a fashion showcase from leading County Limerick boutiques/fashion stores in Adare, Newcastle West, Abbeyfeale, Askeaton, Annacotty and Glin including Catherine McCormack's, Annette's, Earls&Pearls, Aisling Maher, Life & Soul, Lady Penelope, Aibheil Bridal, Ela Maria, Bella Sola, Kimono, Platform, Virgo, G Boutique, Esther's Fashion, Marelle's Brown Thomas, Brides of Glin, Kate's Kloset, Sinead's Boutique, Serendipity Shoe Boutique, Brown Thomas and Footprints by Laura.
Models were from the Holman Lee Agency with hair by the Hugh Campbell Hair group and make up by FMN Make Up and Hair, Mungret. Guests were treated to deluxe goodie bags sponsored by Limerick.ie, Newbridge Silverware, Dubarry Ireland, Keanes Jewellers, Brown Thomas and Adare Manor.
More news here