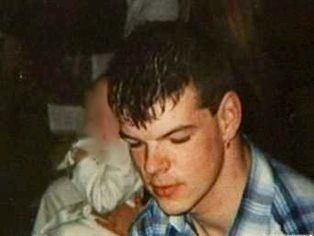 THE father of the murdered Limerick man Jeffrey Hannan has started raise funds for a reward for information that will lead to a prosecution and justice for his family.
For ten years, Alan Hannan and his family have agonised over the death of Jeffrey Hannan (19) who was bludgeoned to death in O'Malley Park, Southill on November 22, 2007. 
Last month, a tenth anniversary was marked by Jeffrey's family including Alan Hannan who has campaigned tirelessly to bring those responsible for his son's death to justice. 
Several arrests have been made, files have been sent to the office of the Director of Public Prosecutions, but Jeffrey's killer remains at large.
This week, Alan received an anonymous donation to start a reward fund that can be claimed if information given leads to a prosecution and conviction.
Mr Hannan told the Limerick Post that he will leave the fund open for donations for two years in the hope that someone comes forward.
"I really hope this helps or incentives someone to come forward because we have hoped and tried for everything but nothing has happened.
"If nothing happens in two years, the money will be donated to charity", Mr Hannan said.
Alan recapped that at least 20 people have been questioned over the brutal attack that lead to his son's death and even when a potential witness came forward earlier this year and offered information to Gardaí pertaining to the murder, nothing materialised. 
"A file was prepared for the Director of Prosecutions, but I later received a letter to say they would not be proceeding with the prosecution", Alan said as his son's tenth anniversary marked another year of torment for the Hannan family.
Investigating Gardai have said that the case is a "complex and detailed inquiry".
In 2013, took a public march and peaceful protest to the streets of Limerick over the lack of progress in bringing his son's killer to justice.  
Alan Hannan says that people know what happened that night and they are out there just too afraid to say. 
Donations to the reward fund can be made to bank account IBAN IE63AIBK93551408847101 or on the "Reward for Jeffrey Hannan" GoFundMe page here.
See more Limerick news here