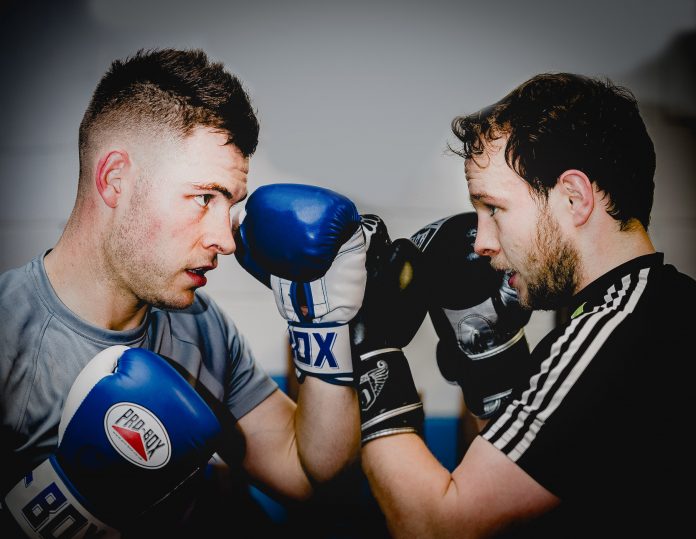 SEVERAL members of John Kiely's Limerick Senior Hurling Squad will enter the ring at the South Court Hotel on Saturday night in a joint fundraising Fight Night with St. Francis Boxing Club. The players have been preparing for the event under boxing coach Ken Moore. Limerick returned to the gym last month and this week had their first pitch session.
"2018 promises to be a very exciting campaign with the new championship format including four guaranteed matches in Munster, two at home to Tipperary & Waterford & two away to Cork & Clare.
Sign up for the weekly Limerick Post newsletter
"The Limerick senior hurlers are striving to be the best prepared team that they can be requiring excellence in many areas including gym work, pitch sessions, diet, medical, video analysis and much more. In order to achieve excellence at the highest level, we need your support," Kiely said.
"This is where the supporter comes in. We need your help to achieve the level of performances they are striving towards in order to be successful."
The Fight Night line-up is as follows: Oisin O'Reilly v Colin Ryan; Andrew La Touche Cosgrave v Darragh O'Donovan; Sean Finn v Pat Ryan; Tom Morrissey v Declan Hannon; Barry Hennessy v Paul Browne; Seamus Flanagan v Barry Nash; Aaron Gillane v David Reidy; Kyle Hayes v Diarmuid Byrnes; Richie English v Cian Lynch and Sean Finn v Pat Ryan.
The bouts are set to get underway at 6:30pm and is expected to end at around 11:30pm. Visit www.limerickgaa.ie for more information. Below are some of the pics from last week's press launch. All pics courtesy of Keith Wiseman.