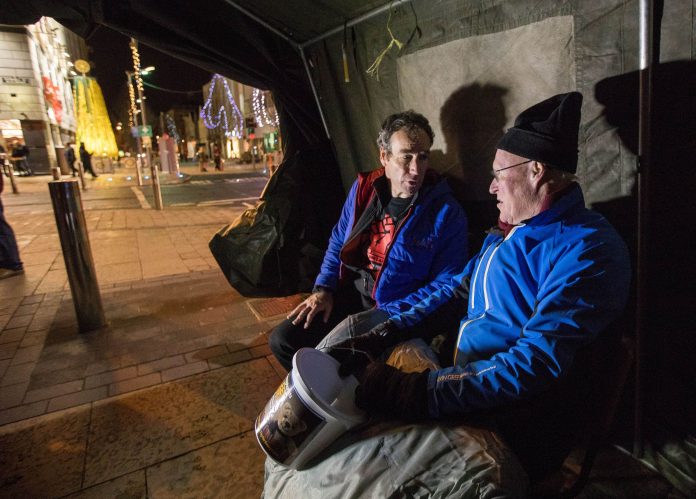 Food poverty in Limerick is being highlighted on the streets of the city with around 60 hardy souls taking part in a 24 hour sleep-out in aid of the Redemptorist's Christmas appeal.
Led by Rector Fr Seamus Enright, the majority of the participants are involved in the sleep-out at different stages from 8pm last night until 8pm tonight but a core group are sleeping out for the entire 24 hours as they collect funds for the Redemptorist Christmas Hamper Appeal.
The initiative was launched by  metropolitan Mayor of Limerick Cllr Sean Lynch and the aim is to provide food and a toy for every child in need at Christmas.
The SleepOut will take place at the corner of O'Connell Street and Bedford Row.
Last year more than 7,000 hampers were distributed to needy individuals and families by the Redemptorists working in partnership with other organisations. Cash and gifts can be left at the at the Redemptorists between now and Christmas.
More news here