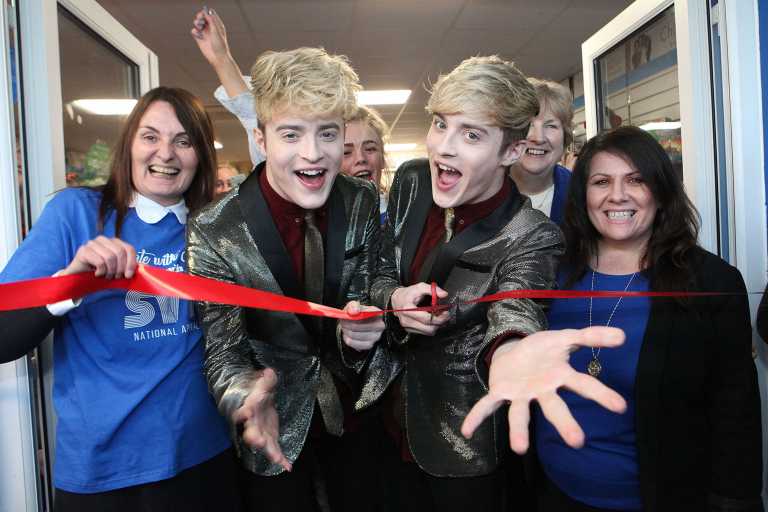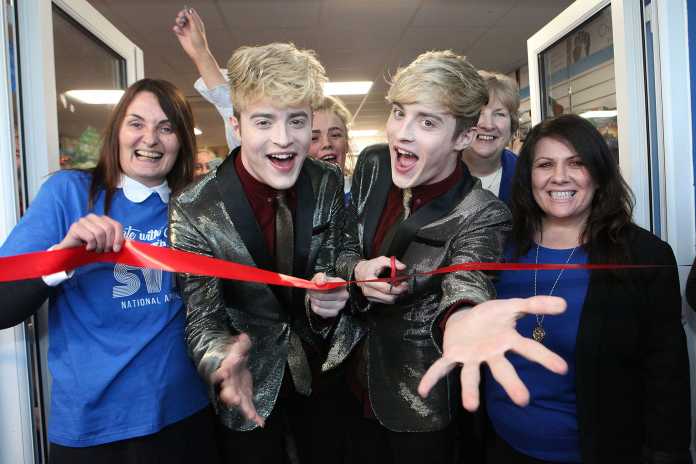 When John and Edward Grimes visited the Roxboro shopping centre in Limerick on Thursday to officially open the new St Vincent de Paul charity shop, they left with a special memento of their work on behalf of the charity.
The twins, better known as Jedward, were presented with a certificate of appreciation for their support of the SVP 2017 campaign by St Vincent de Paul National Retail Development manager Dermot McGilloway.
In their role of SVP ambassadors, they have opened shops for the charity in Dublin, Belfast and Limerick.
They had earlier cut the ribbon to officially open the new shop in the company of store manager Tanya Fitzgerald and Ann O'Mara, St Vincent dePaul Conference.
The twins talked about their close connection to the city, with their aunt, uncles and cousins all still living in Limerick.
Their father grew up in Mayorstone Park and local Fianna Fáil TD Willie O'Dea described them as good friends as he tried on one of their sequinned stage jackets to the delight of the large crowd.
More community news here