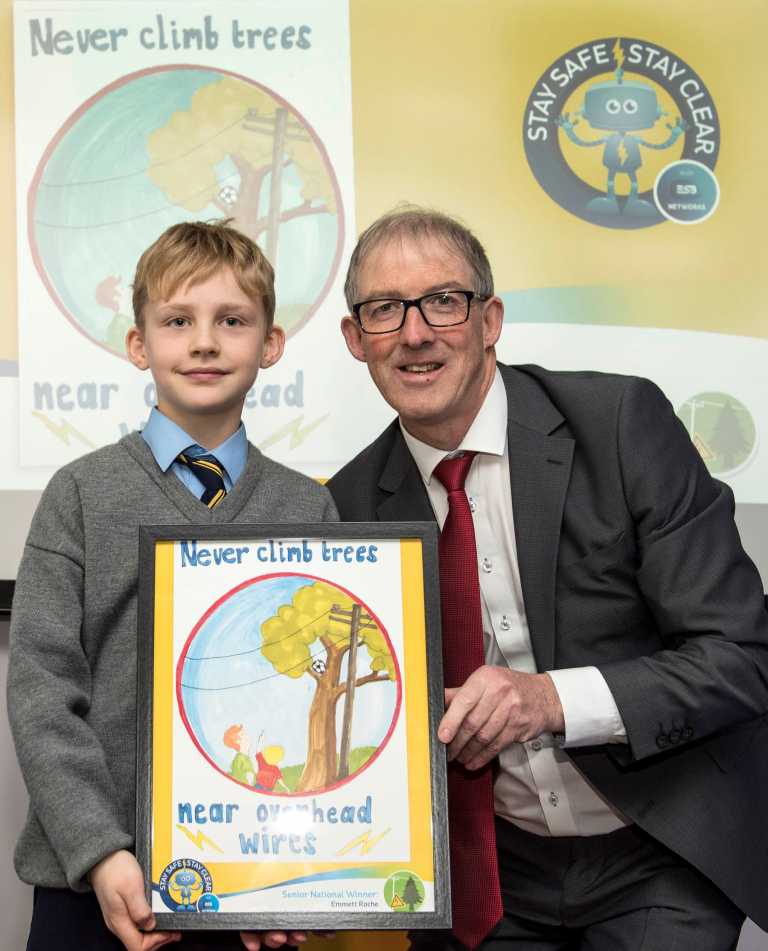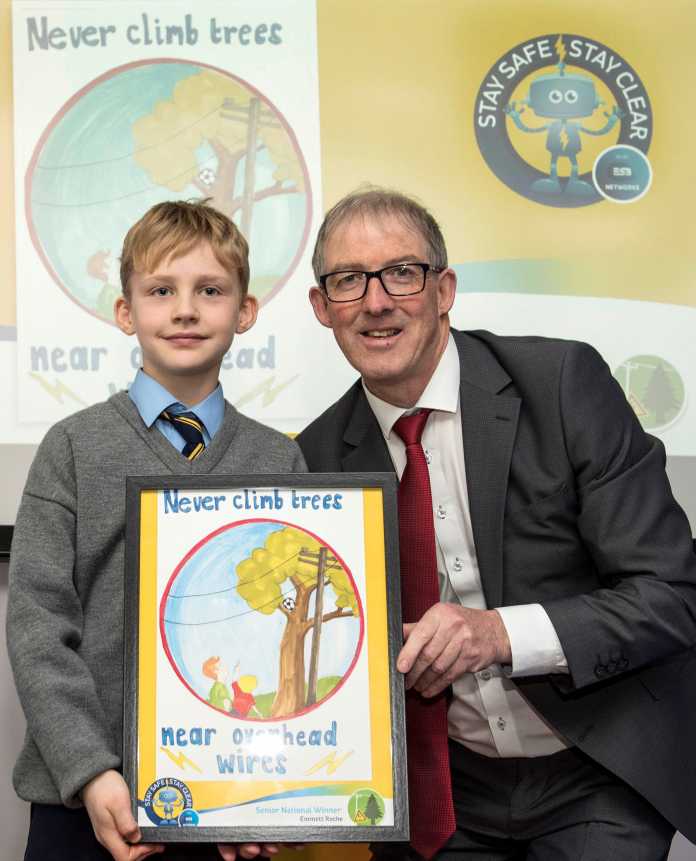 ESB Networks' 'Stay Safe, Stay Clear' programme is aimed at Primary Schools. The core objective of the 'Stay Safe, Stay Clear' is to educate Primary School children about how to stay safe when they are playing outdoors near electricity poles and overhead wires.
The programme provides a fun, exciting and educational way for pupils from Junior Infants to 6th Class to discover the benefits of electricity, while learning to be safe around it through lesson plans designed around curriculum strand units and learning objectives.
An element of the 'Stay Safe, Stay Clear' programme is the poster competition. School children are invited to share what they have learned about staying safe around electricity and ESB Networks' six safety tips by entering our Poster Competition.
From these entries twelve winners are selected, six Junior category winners and six Senior category winners, winners are broken down into Regional and National winners.
These winning designs are then exhibited in the ESB Networks calendar, this calendar is sent to schools throughout Ireland and ESB Networks staff.
This year, ESB Networks hosted the inaugural 'Stay Safe, Stay Clear' prize giving ceremony. This ceremony celebrated the winners, showcasing their posters and culminated in a ceremony where winners were presented with their prizes. The ceremony was held in ESB Networks, Leopardstown and included a presentation by ESB Networks Public Safety Manager, Arthur Byrne as well as a workshop and entertainment element.
See more educational news here