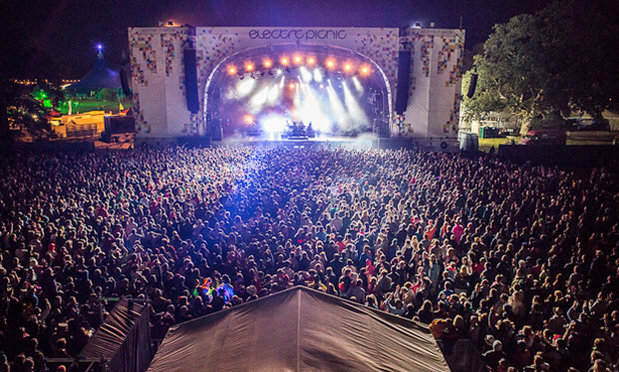 ANY chance of an Electric Picnic type festival coming to the People's Park in Limerick was scuppered this week by a motion from Sinn Fein councillor Séighin Ó Ceallaigh.
That was the view taken by senior executive officer for Limerick City and County Council, Ger Dillon, who was commenting after Cllr Ó Ceallaigh proposed that public parks in the Metropolitan District should not be closed to the public in order to benefit private profit-making events.
Speaking at this month's Environment Strategic Policy Committee (SPC) meeting, the City East representative pointed out that the People's Park has not been rebranded the 'Private Investors Park' and should therefore be open to the people. He hit out at the council for an event held in the city park last June where people were asked for donations on entering to gain access to the Limerick International Food Truck Festival.
"This was beyond crazy. People shouldn't be charged so their children can use a set of swings. It is not as if they were cooking the barbecue under the see-saw," Cllr Ó Ceallaigh said.
"They have privatised our healthcare and our buses and trains, now they want to privatise our parks. It is simply not acceptable and they were charging an arm and a leg once you got in," he claimed.
However, senior executive officer Ger Dillon warned that as opportunities present themselves for Limerick this proposal could see the city excluded from one-off events such as "an Electric Picnic" type festival. He urged Cllr Ó Ceallaigh to defer the motion for 12 months while the council monitors the situation.
Fianna Fail councillor Kieran O'Hanlon agreed with "the spirit" of the proposal but felt the option of one-off events should not be ruled out, suggesting only part of the park being closed off for concerts.
Independent councillor John Gilligan said it was an "important issue" and pointed to Limerick On Ice at Arthur's Quay as an example whereby, only part of a park is closed off for events.
Fine Gael councillor Marian Hanley said that we do not have the climate for outdoor concerts and instead suggested that the bandstands be used for performances from groups and buskers.
"We have enough concert venues and the parks are unspoiled places people can go to relax and enjoy themselves without having to pay money," she added.
Sinn Fein councillor Malachy McCreesh seconded Ó Ceallaigh's motion, which was later amended to say that parks would not be closed 'in their entirety' to the public. It will now go before a full meeting of Limerick City and County Council for further discussion.
by Alan Jacques