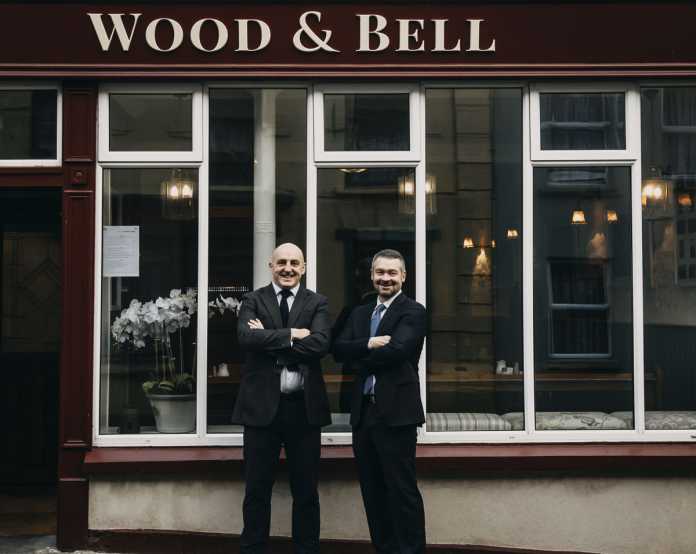 Limerick rugby legend Keith Wood has achieved a happy conversion with the opening of his new restaurant in Killaloe.
Upstairs at Wood & Bell is co-owned by the rugby hero and business partner Malcolm Bell, who have both a long-held enthusiasm for good food.
Keith said, "I have wanted to open a restaurant in my native Killaloe for as long as I can remember. Having travelled the world with rugby and eaten in some incredible restaurants, I relished the thought of one day having the opportunity to put a twist on some of their famous dishes. Upstairs at Wood & Bell stems from a conversation over dinner in Chicago with Malcolm Bell, on the eve of the magnificent Ireland win over the All Blacks. Twelve months later we are ready to make that dream into a reality".
Keith has installed a confident restaurant team led by executive chef Paddy Collins and sous chef Noel Heaney. It's a family affair, with Keith's wife, avid gardener Nicola Wood supplying herbs veg and fruit.
Executive chef Paddy Collins said, "Having worked and run kitchens for 16 years, and with my sous chef Noel and all the Wood & Bell team, we hope to help make this beautiful village of Killaloe the next great Irish food destination".
See more business news here