AS fear grips a Limerick city community, Gardaí have renewed their public appeal for information that will lead them to catch the killer of a 78-year-old woman.
Rose Hanrahan, a widow of five years, met a violent death in her home just two weeks before she would have celebrated Christmas with her family and friends.
Her family is now preparing a final resting place for the popular member of the Thomondgate community as Gardaí appeal to the community to break down the 'silos of silence' and bring Rose Hanrahan's killer to justice.
Chief Superintendent Dave Sheahan told the Limerick Post that Gardaí want to allay the fears of the community, while tracking down those who carried out this "heinous crime."
Garda forensic teams have concluded an extensive analysis of Ms Hanrahan's home on New Road and a dedicated CCTV team will survey footage from the entire area.
It is believed that Rose Hanrahan died when she confronted a burglar at her home which is now designated as a murder scene.
Henry Street Garda Superintendent Derek Smart said that detectives are seeking the help of the close-knit Thomondgate community to assist with the investigation.
Chief Superintendent Sheahan renewed that public appeal on Wednesday morning.
Ms Hanrahan's body was found by her sister Evelyn and Evelyn's husband Jim Kenny last Friday afternoon. 
Within 48 hours a post mortem examination carried out by deputy State pathologist Dr Michael Curtis concluded that she died violently.
Ms Hanrahan lived at her New Road home for the last 40 years and as the shock reverberated around the community, flowers and messages of sympathy were laid outside her home.
Local residents have been left in a state of fear and shock over the brutality of the murder.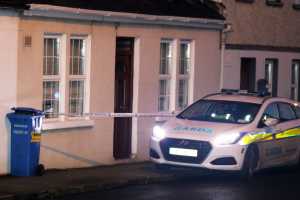 Neighbours and friends said they were horrified at not knowing what had unfolded just yards from their own front doors.   
Near Mrs Hanrahan's home, an area of waste ground close to the riverbank was cordoned off and searched. Detectives are now reviewing CCTV footage from local businesses and traffic cameras.
Local TD WillIe O'Dea, who knew Mrs Hanrahan for many years, said that what happened last Friday was something of an "unspeakable barbarity".  
A regular caller to Ms Hanrahan's neighbours, the Slattery family, Deputy O'Dea said he knew her as warm, friendly, good-natured and kind woman and this was supported by "all the testimonials she's had from her neighbours and her friends and everybody who knew her.
"She's one of the few people I knew that you couldn't say a bad word about her – and that's why there's such a sense of shock in the community and also a sense of fear because there's a lot of elderly people living in that area, many of them living alone.
Deputy O'Dea went on to say that he called for an immediate increase in Garda presence in the area as a result of the brutal killing.
"Superintendent Derek Smart has now written to me to confirm that there are presently two dedicated community policing members attached to Thomondgate who will, with the support of other members, be visible in the area over the Christmas period.
"Mrs Hanrahan's neighbours and friends are still numbed with shock over her appalling murder and are looking for reassurance from the Gardaí that the culprit will be found and that they will be safe in their homes.
"In the meantime. I have every faith that the Garda team led by Superintendent Derek Smart will bring the individual responsible for this heinous crime to justice."
Crime Prevention Officer Garda Sergeant Ber Leetch asked people to "think back and try and remember if they saw anything unusual or out of the ordinary or anybody who acted suspiciously".
"Anybody walking their dog or travelling to bingo or to visit friends or family. Any fishermen out and about during those times should cast their minds back to those times and, if they remember anything, please contact the Gardaí.
"You may know something that on its own may not seem important but if the Gardaí are informed it may be another piece of a puzzle that has to be completed in order to further this investigation."
"People are feeling vulnerable and afraid", Sgt Leetch said.
"If you feel alarmed, ring the Gardaí. I have noticed a reluctance on the part of some elderly people to contact us in case they are wasting our time, I would say just ring the Gardaí and then ring a trusted neighbour. Make sure to have your friends number easy to find or saved on your phone.
Sgt Leetch said she went to St Munchin's Christmas party last Sunday to speak with the elderly residents of the area.
"I told them all to watch out for each other, to keep their homes secure by locking doors and closing windows and to use alarms if they have one. Don't the door unless you know exactly who it is and why they need to enter your home," she said.
See more Limerick news here