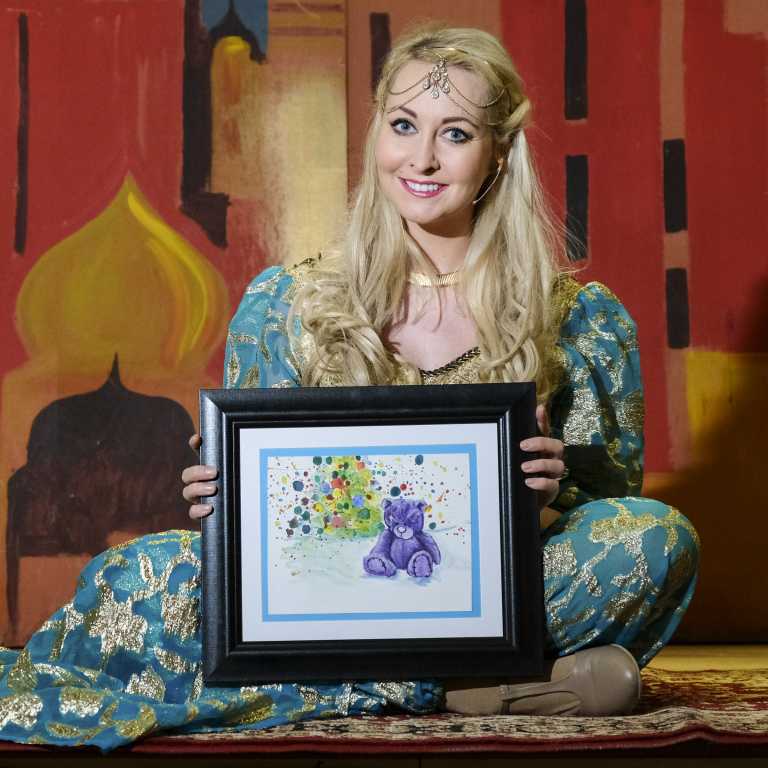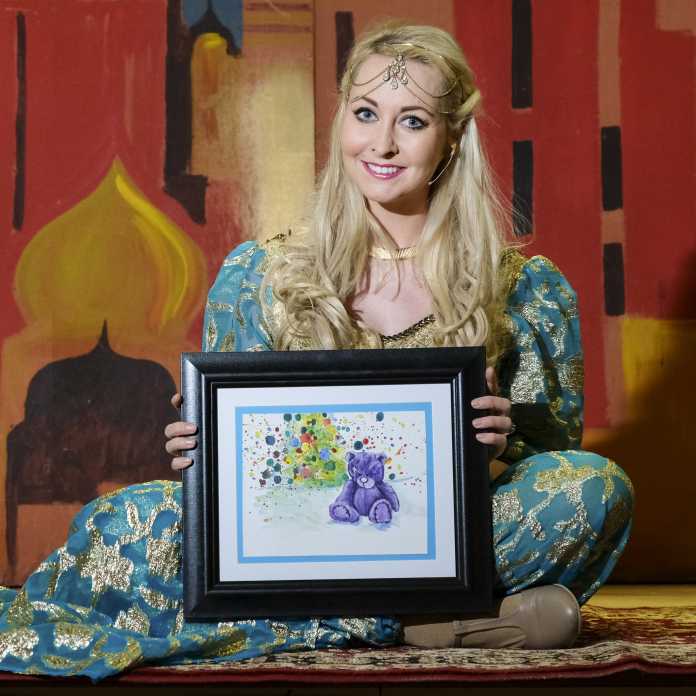 It was a case of the panto star meeting the teddy when Limerick entertainer Emma O'Driscoll gave her support to a Christmas fundraising campaign for a local charity.
Emma, who plays the princess in the Limerick Panto Society's production of Aladdin in the Lime Tree Theatre, was presented with a special piece of artwork by Lorraine Gallagher, ADAPT Domestic Abuse Services.
The drawing of a teddy bear by Limerick artist Sandra Sheehan appears on ADAPT's charity Christmas cards this year and represents the home comforts that ADAPT aims to bring to children forced to leave their family home due to domestic abuse.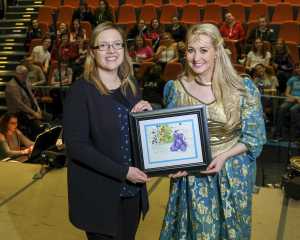 All funds raised from the sale of ADAPT's cards go to supporting women and children affected by domestic abuse in Limerick. See www.adaptservices.ie 
The cards are available from ADAPT Shop, Sarsfield Street, Delish Raheen, Eats of Eden, Hunt Museum and Limerick Council.
Aladdin runs at the Lime Tree from December 28 to January 7 January. See www.limerickpanto.com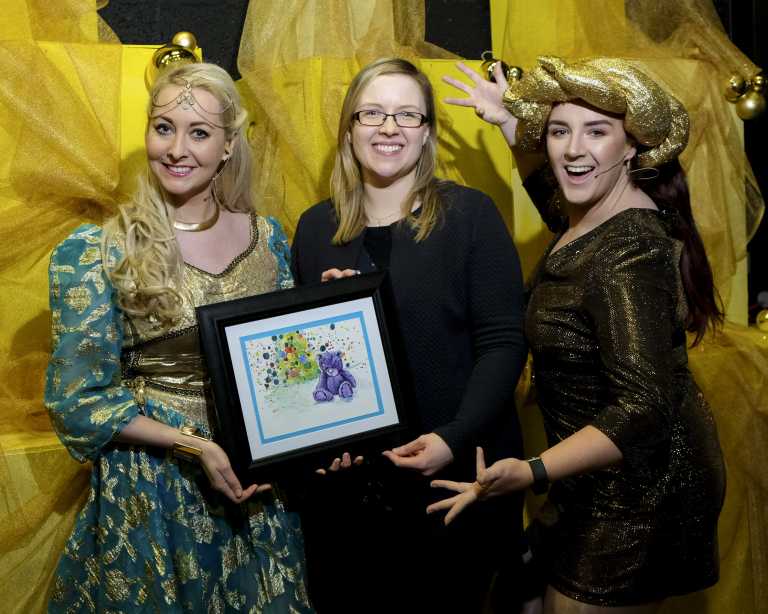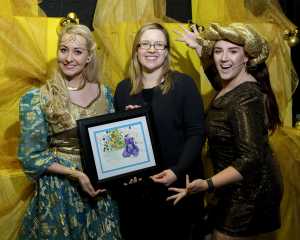 More local news here