The University of Limerick (UL) spent €133,300 on two reports, which it has refused to publish, in relation to matters raised in its dealing with whistleblower controversies.
According to a report in today's Irish Examiner, the reviews were carried out earlier this year, in connection with governance, HR, and other issues around the management of the university. Most of the issues were being examined because of claims made in protected disclosures about financial matters, as well as issues reported by the media.
A review of the governance structures, commissioned by UL President Dr Des Fitzgerald, was conducted by consultants, Crowe Horwath, and it cost €55,000.
Sign up for the weekly Limerick Post newsletter
A separate audit, of issues relating to declaration of interests by senior managers and governing authority members, severance payments, and HR matters was carried out by Deloitte for UL's governing authority.
The Irish Examiner stated that the cost of that exercise was €78,300.
Both figures include VAT and were provided in response to requests to UL, under freedom of information (FOI) law.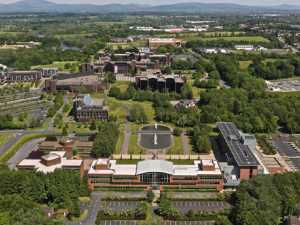 A UL spokesperson told the Irish Examiner that the Crowe Horwath and Deloitte reports contained information on issues that were still under deliberation and negotiation.
"The reports also contain personal information of individuals and we are obliged, under data-protection legislation, to protect the privacy of this information," the spokesperson added.
More education news here