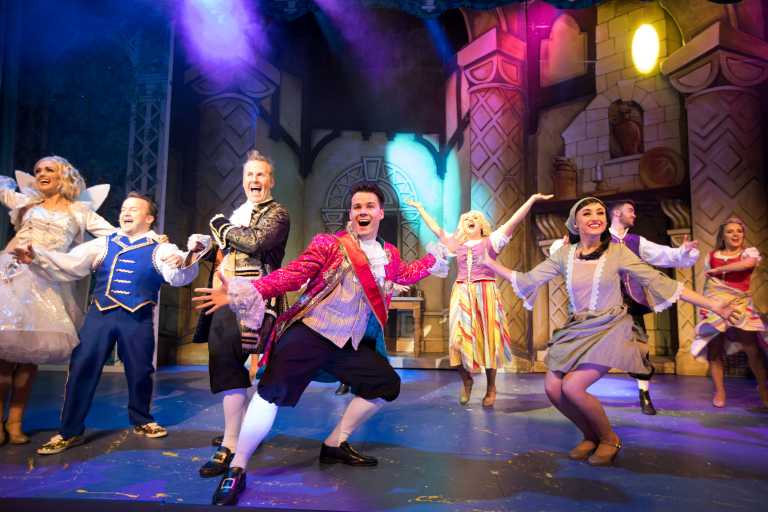 'DANCING with the Stars' is back in headlines again with next year's line up introduced on The Late Late Show. Throw your mind back to January last year and the subsequent competitive weeks we had of dancers flung like snowflakes in the air.
The unsung champ among the groovers was Dayl Cronin, a gifted glider, light, driven and beautiful to watch. Knocked out in the semi-final, the tears from the gutted Clonmel man won the nation.
Within a week or so, Dayl's long term mentor Louis Walsh was on the phone: "Limerick wants you for pantomime". And thus the deal was clinched with Cinderella (Hayley-Jo Murphy), Buttons (Richie Hayes), Fairy Godmother (Leanne Moore), Dandini (Tom O'Mahony) and the awesomely awful duo of Myles Breen and Richard Lynch as Ugly Sisters rounding out roles.
Dropping Samantha Mumba in as Evil Stepmother brings further effervescence to the potent mix of magic and mayhem.
Arts page nabbed Dayl on his arrival to University Concert Hall for costumed rehearsals, pressed for time and apologetic. We look back on 2016's glory days of jive, salsa and Charleston that came after his hit-spinny band HomeTown packed up.
"For me, Dancing with the Stars was almost like a last chance to make it as such. I had a lot on the line, was in that bubble where it mattered so much to me to win. I have been dancing since I was seven, although not the waltz and that. Dancing is a natural thing to me."
On Ryan Tubridy's radio show the morning after the dance-off, he recalls being so moved by "the emails, the telephone calls, the letters from people I didn't know at all. There is so much negativity out there, that outpouring of support and interest was the best thing in the world to me."
It was on to panto within the month after Louis, ever a brick, was looking out for him. "I love singing, dancing, acting… My Prince Charming? He is kind of laid back. He thinks he is a cool dude but he's not really, doesn't really have it in his grasp."
Getting the girl? Is he a posh royal? I can hear Dayl grinning over the phone. "NO. The prince is kind of clueless. Really."
Look forward to hearing this Clonmel man sing again, six or seven numbers "and there is a lot of dancing". Proper order. Why waste a good thing?
Of his Cinders, the trained Haley-Jo who sang Joyce's verses most beautifully in Brian Byrne's 'Goldenhair' at the concert hall in October, Dayl is admiring.
"She is an incredible singer, an incredible dancer, the full package and I can't wait to share the stage with her".
Music wise, anticipate Justin Beiber, Shaun Mendes and "a dance number from Dancing with the Stars". One of yours? "Yes, one of mine." Joybells will ring.
Book any remaining seats at www.uch.ie