Limerick City and County Council decision to approve planning permission for the construction of a new motorway service station at the Clondrinagh roundabout will bring much needed job opportunities to the northside of the city.
That's the opinion of Limerick City Sinn Féin TD Maurice Quinlivan who, along with Councillor John Costello, has been a vocal proponent of the development which is expected to create 50 new jobs in the area.
Welcoming the council's decision to grant planning permission to the development, Deputy Quinlivan said that he had been briefed on the project by businessman Liam Carroll who envisaged a multi-purpose building similar to the Barak Obama Plaza off the M7 in Moneygall.
"The new facility will include a retail shop with a deli and seating area, fuel pumps, electric car charging points, a car service and washing area, a restaurant building with a drive thru facility and parking for cars as well as coaches," Cllr Quinlivan explained.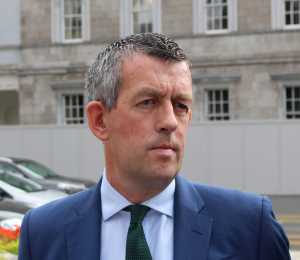 "Its location will serve motorists commuting to and from Ennis and Galway, and for tourists coming from Shannon Airport.
"I am particularly happy to see the plans include electric vehicle charging points, as these facilities are currently few and far between in Limerick, serving as a barrier for those wanting to switch to a more environmentally mode of transport.
"This project has the potential to become Limerick's very own "Junction 14" and I want to wish Liam Carroll all the best in this endeavour", Deputy Quinlivan concluded.
More local news here