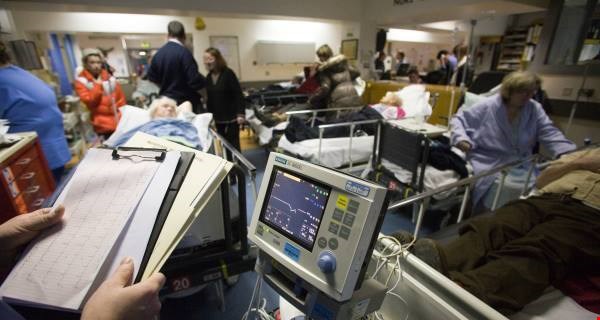 PATIENTS who take photographs in the emergency department at University Hospital Limerick can be asked to hand over their phones so the images can be deleted.
The University of Limerick Hospitals Group has confirmed that patients and families are not allowed to take pictures using phones or any other device while in the hospital
A spokeswoman for the hospital confirmed the rule, which is to protect patient privacy and clinical confidentiality.
A family who attended the department last week told the Limerick Post that one of them who took a 'selfie' was approached by a security guard.
The caller claimed that seeing the security guard admonish other patients, she deleted the image immediately.
She said the security guard demanded the iPhone despite her protestations that the picture had been deleted and that he proceeded to scroll through her pictures to check there were no images taken in the emergency department.
The spokeswoman said that the hospital policy about taking pictures is clearly stated on display screens in the emergency department.
Security guards will ask for phones if a visitor is taking pictures, but they are not mandated to demand that patients hand over phones, the spokeswoman told the Limerick Post.
The hospital said that they would encourage feedback from patients and others using their service through its 'Your Service, Your Say' facility by emailing [email protected]
More health news here