Limerick-based housing and homeless charity the Peter McVerry Trust believe greater emphasis must be placed on prevention measures to stem the increase in homelessness in the new year.
"We know there will be a significant increase in the number of social housing units in 2018 but while we are seeing record numbers leave homelessness that's being overshadowed by record numbers entering homelessness," chief executive Pat Doyle told the Limerick Post.
"What we really need to see is security of tenure for tenants in the event of a property sale and better mental health supports for vulnerable adults in the community. If we had these two areas addressed we would see a significant drop in the numbers coming into homelessness," he explained.
Sign up for the weekly Limerick Post newsletter
Meanwhile, Limerick TD Maurice Quinlivan claimed that two recent reports highlighted how "Limerick City in particular is suffering under Fine Gael's failed housing policies".
Statistics from The Residential Tenancies Board indicates that the average rent rate in Limerick city rose by 19.1 per cent between the third quarter of 2016 and 2017, far above the national average. In addition to these figures, homelessness figures released by the government also show that in November 309 people in Limerick were homeless; and 87 families with 173 children were in emergency accommodation in the Mid-West.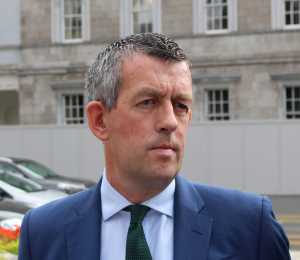 "Nationally there are now 8,857 people including 3,333 children in emergency accommodation across the State, a new shameful record. An utter disgrace," Deputy Quinlivan commented.
"There is a direct correlation between the escalating rents and those being forced into homelessness. Rents are now seven per cent above the peak they reached in the Celtic Tiger, a worrying record to break.
"I have to wonder at what stage the government will realise the plans and initiatives they so often cite, are totally failing, and in fact the problems are continuing to substantially worsen under their guidance. Or does Fine Gael realise their policies are indeed failing, but they are unwilling to introduce the reforms and changes necessary for fear of a rebuke from landlords and special interests?" he concluded.
More housing news here