A new guide has been launched by Limerick City and County Council to highlight the numerous walking and running routes across the city and county.
With locals following up on their New Year resolutions, the guide will be an excellent companion for those who are looking to get out and about to walk or run around Limerick.
Visitors and locals are encouraged to amble along the city's recreational riverside routes or follow in the footsteps of some of Limerick's legendary athletes on one of the Olympic running trails.
Six of Limerick's most popular routes are highlighted in the guide.  These are:
The City Centre to UL Riverbank route, which is Limerick Smarter Travel's flagship route
Neil Cusack Olympic Trail at Condell Road
The Three Bridges walk
City Centre to Shannon Fields
City Centre Slí na Sláinte
Castletroy Slí na Sláinte
The routes are shown on specially produced maps with all the main landmarks highlighted, so walkers know they are on the right track.
In addition to the routes, the various parks around Limerick are included so walkers and runners can include them as part of a fitness regime.
There are looped routes and exercise stations in many of the council-run parks listed in the new guide, such as Mungret Park, the People's Park, Castletroy Park, Shelbourne Park and O'Brien Park on Clare Street.
There is a suggested music playlist and Limerick's unique street art is also featured, the latest of which, the Sionna mural on Bridge Street, is on one of the routes.
And for those who are looking for something a little longer and more challenging, the guide has details of 15 trails across County Limerick, from the Glin Heritage trail to the Castlegale Loop and the Great Southern Greenway Limerick to the Ballyhoura Way.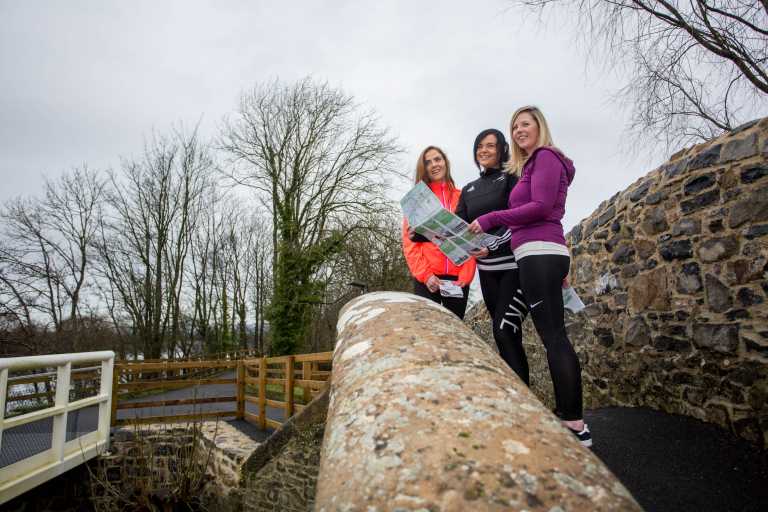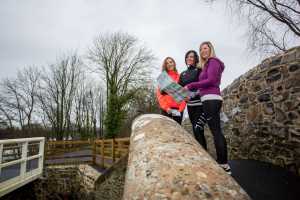 The council's head of marketing and communications Laura Ryan said that the guide was initially devised for visitors to Limerick city as it highlights six of the more popular routes for those out for a walk or run.
"We have expanded the guide to include routes across the county for the more adventurous and while we can't show them all, you'll find a full and comprehensive listing on Limerick.ie. The aim is the same, get some exercise outdoors around Limerick and enjoy our beautiful city and county – walk it, run it, love it!"
The guide also has a list of diary dates for those who wish to set themselves a new challenge.  How about running the Bon Secours Hospital Great Limerick Run, the weekly Park Runs or the Ballyhoura Active Series of Road Races, or why not get on your bike for Bespoke – Limerick's Cycling Festival?  All the details are in the guide.
Guides are available at various locations across Limerick city and county or can be downloaded from Limerick.ie where a comprehensive list of all Limerick's walking and running routes can be found.
More local authority news here