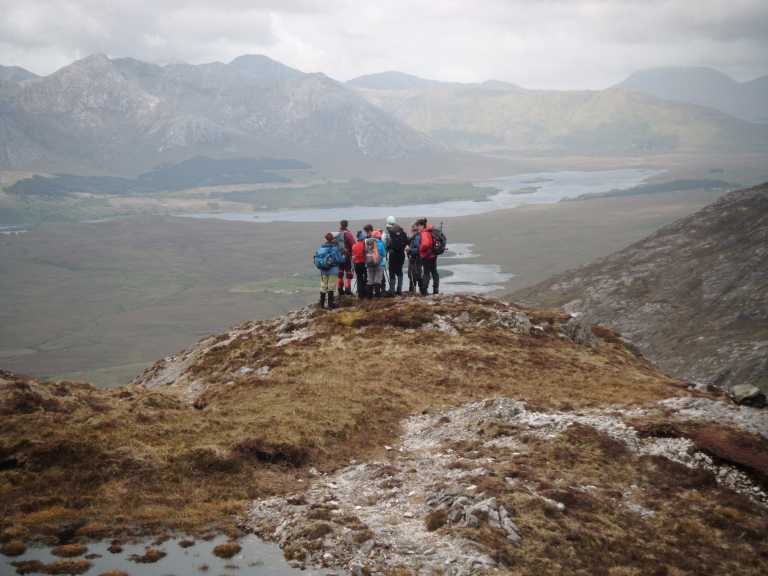 LIMERICK Climbing Club plans to reach new heights in 2018.
The club, primarily a hillwalking club, was founded 35 years ago this year and is currently gearing up to host the Mountaineering Ireland Spring Gathering over the weekend of March 23 to 25 in the Glen of Aherlow, County Tipperary.
The event will see club members organise and lead various hikes in the Galtee Mountain range with participants coming from all over Ireland to take part.
The Spring Gathering is in addition to the normal range of club activities, weekly club hikes of typically four to six hours duration in the various mountain ranges right across Munster and weekends away in mountain ranges further afield. The annual club trip this year is to Cogne in Italy with various training initiatives and social events also organised throughout the year.
Limerick Climbing Club's 150 members come mainly from across the city and county and the club welcomes new members with an interesting in exploring the outdoors.
The club, affiliated with Mountaineering Ireland, runs walks every Sunday throughout the year. The walks vary in difficulty, pace and duration from easy through moderate to the difficult to suit most levels of walkers. New members should start off with an easy walk to get a feel for the level of fitness required for each level.
All Limerick Climbing Club members are encouraged to improve their skills and enhance their knowledge through training. Courses are occasionally arranged by the club for members. However, all club members are encouraged to take responsibility for their own individual training requirements.
The club meets most Thursdays from 9.30pm at Fennessy's Bar on New Street and can also be contacted through its website at limerickclimbingclub.ie.
More about Local news here