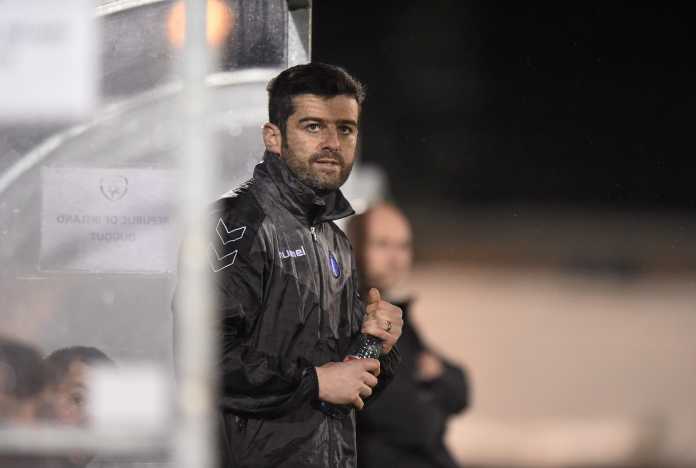 LIMERICK FC have named Tommy Barrett as the club's new manager, replacing Neil McDonald in the role.
Barrett has enjoyed success as Limerick's U-19 manager and has now been promoted to the top job. McDonald left the club ahead of the new season to join English side Scunthorpe United.
Barrett is an ex Limerick FC player and also spent time at Shamrock Rovers and Athlone town during his career.
McDonald's former assistant, Eric Kinder, has overseen First team training for the past week with the assistance of Joe Gamble.
It is not immediately clear if Kinder and Gamble have a role within Barrett's backroom team, which he is expected to name later in the week.
Limerick have been beset by problems in the off-season. The club has struggled to bring in players since securing their top flight status, with only Cian Coleman, Daniel Kearns and Danny Morrissey coming in.
Only last week, Limerick FC Chairman, Pat O'Sullivan, confirmed that he is looking to sell some, or all, of his share of the League of Ireland club as he can no longer bankroll the operation.
"I have been saying for quite some time that this was not possible for me in the long-term," O'Sullivan admitted.
"We have reached a point now where we have to firmly address this particular issue because some clubs have become much stronger and given the structures of our league significant finances are required of any club that wants to stay in competition with the top of the table.
"At this moment in time, I am in discussion with a number of parties with a view to selling an interest in the club. That may mean 100%, but certainly, it will ensure a majority share.
"Our vision is to go to Europe, but we need to fill that gap," he added. "Hence we need to have investors, to include outside investors or strong local commercial support."
Limerick FC begin their build up on the field this Saturday when they play Galway United in a pre-season friendly at UL. Kick-off for the game is at 6:30pm.