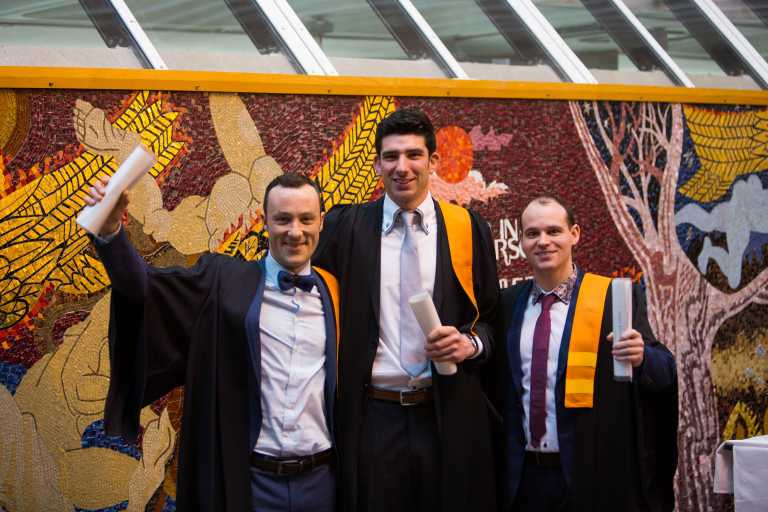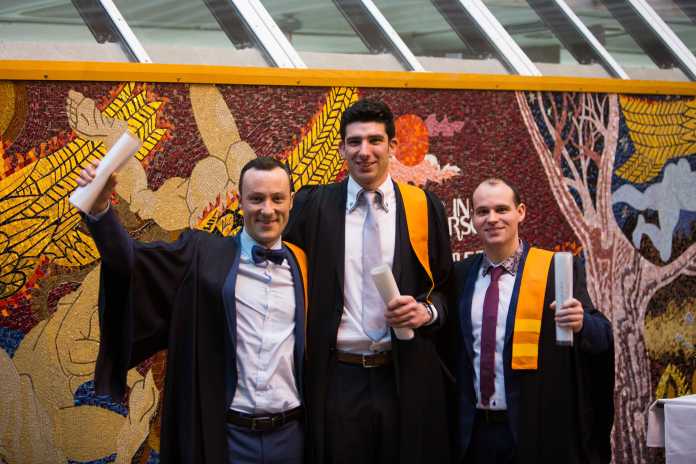 More than 480 students graduated from University of Limerick (UL) at ceremonies held in the University Concert Hall on Wednesday.  UL, this week, celebrates the graduation of 1,621 students in total across its four faculties as it holds its annual Winter Conferring Ceremonies.
UL conferred awards on 240 graduates of the Faculty of Science and Engineering's Departments of Engineering, Chemical Sciences and Maths on Wednesday as well as 246 graduands from Kemmy Business School's Department of Management and Marketing, the Faculty of Education and Health Sciences' Department of Clinical Therapies (now the School of Allied Health) and a number of interfaculty programmes.
UL's winter conferring ceremonies will conclude on Thursday morning when 271 people graduate from the Faculty of Arts, Humanities and Social Sciences. The Faculty of Arts, Humanities and Social Sciences has enjoyed many successes recently with its School of Law being named the top Irish law school at the 6th annual AIB Private Banking Irish Law Awards, and national competition success for the Bachelor and MA in Journalism students.
Two of UL's postgraduate programmes – in Technical Communication and Law – were recognised as the best in Ireland at the recent Grad Ireland Awards.
In September, over 450 incoming first year students in the Faculty joined 300 from Mary Immaculate College in enrolling in the biggest common entry arts programme in the country. One of the innovative aspects of the programme is that students in UL can take a subject at Mary Immaculate College and vice versa and in the first semester this has proved very popular, with half of all students on the programme opting to do this.
Dr Fitzgerald paid tributes to those being conferred at University of Limerick at the Winter Conferring Ceremonies: "We wish all of this week's graduates well as they join the wider family of UL alumni. Our most recent figures show that UL graduates continue to be in high demand among employers with more than nine out of 10 primary degree graduates, postgraduate diploma graduates and PhD graduates from 2016 in employment or further study. Furthermore, 86% of UL's taught masters and research masters graduates from 2016 were employed or continuing their education within nine months of graduation. I'm sure this week's graduates will continue this positive trend and we look forward to hearing of their many successes in whatever paths they choose from here".
Once again, this year's ceremonies were live streamed via the UL website.
More education news here.