SINGER/SONGWRITER and a mother to three children, Dolores O'Riordan was loved by millions. Her voice and music was both vulnerable and fearless and touched fans across the globe.
Since Monday, thousands of messages of condolence and love have come from across the world, Brazil, Cuba, UK, Canada, USA, Malaysia, Australia, South Africa and Uruguay, to name a few, to Ireland's biggest selling rock band (over 40 million records sold) since U2.
The Cranberries remained relevant in 2018. Just last week the music of Dolores O'Riordan and The Cranberries echoed around Dolan's Warehouse at a charity fundraiser. The crowd at the finale of the sold-out show continued the chorus of 'Zombie' back to a band featuring some of the current generation of Limerick's musicians, joined onstage by guitarist Noel Hogan.
The new Channel 4 comedy hit 'Derry Girls' used 'Dreams' to evoke the spirit of being a teenager in the 1990s and Eminem used a sample of 'Zombie' for his track 'In Your Head' on his new album 'Revival' released in December.
Sign up for the weekly Limerick Post newsletter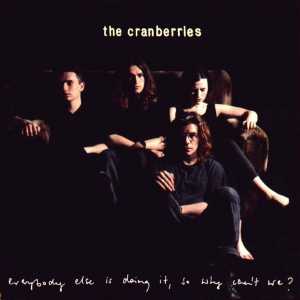 'Everybody Else is Doing It, So Why Can't We' was more than just an extraordinary debut album – it was, and still is, a rallying call for Limerick creatives. The band's rapid rise from indie hopefuls to multi-million record selling band inspired generations of Limerick musicians to dream big.
The excitement on the streets of Limerick in the early 1990s was palpable as The Cranberries signed to Island Records, climbed the US charts with 'Linger' and saw their tour supporting Suede across the States turn into a headline tour for the Limerick band as they attracted the larger audience.
Musicians in Limerick have long been inspired by The Cranberries to express themselves fearlessly. The band is a benchmark for achievement in music.
Success stories such as Hermitage Green and Choice Music Prize winners Rusangano Family and Emma Langford have developed in a city full of confident makers of original music, with top quality venues and industry standard production and high quality in-demand courses in music and media in Limerick third level colleges.
We can honour the memory of Dolores by continuing to support great music in Limerick, sharing the new records, going to gigs and dreaming those dreams.
Oh my life is changing everyday
In every possible way
And oh my dreams
It's never quite as it seems
Never quite as it seems
Our condolences to her family, her friends and her bandmates Noel, Mike and Fergal and all the crew associated with The Cranberries.
R.I.P.