Fianna Fáil Spokesperson on Employment Affairs and Social Protection Willie O'Dea TD has said that he is appalled by the recent decision by the Citizens Information Board to cease funding the  National Management Forum (MABS NMF) with immediate effect.
Deputy O'Dea added that "the decision by the Citizen Information Board (CIB) to cease funding the MABS National Management Forum – the umbrella body that represents the fifty one MABS companies throughout the country, is an appalling move and one which must be reversed.
"This is a blatant and cynical attempt to cut the legs from under the campaign to oppose the restructuring processes. Put simply, it's an insult to the hard working staff and volunteers who have consistently expressed their concern and deep reservations about the proposed restructuring of MABS and Citizens Information Service (CIS).
"In addition, it goes against the express will of Dáil Éireann which voted in favour of a Fianna Fáil motion which called for the restructuring process to be halted. We believe that the restructuring process should be halted until such a time as the concerns raised by staff and volunteers have been sufficiently addressed.
"This move is the latest in a series of questionable decisions made by the CIB. Yet, Minister Doherty and her predecessor Taoiseach Varadkar have completely washed their hands of this issue. Neither of them has demonstrated any leadership on this issue or even an appetite to address the very genuine concerns that exists regarding the restructuring process.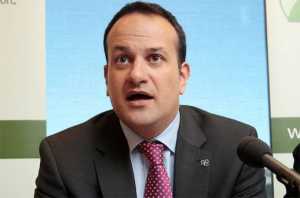 "In my view the Government has decided that the views of staff and volunteers do not warrant consideration. The behaviour of CIB is the antithesis of democracy and the ethos of MABS and CIS – empowering decision making at a local level. The Minister needs to get off the fence and stand up for local staff and volunteers. Minister Doherty is fast becoming a replica of the Taoiseach – commenting and observing at will, but incapable of engaging and making decisions," concluded O'Dea.
More about politics here.