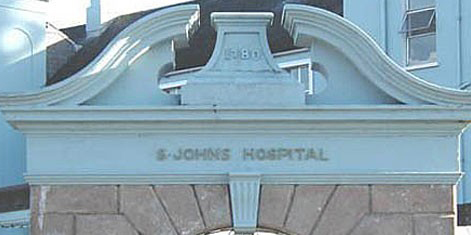 IT is time to reopen the emergency department at St John's Hospital to service Limerick inner city.
That's according to Fianna Fail councillor Kieran O'Hanlon who was speaking on the health crisis at this month's Metropolitan District meeting in City Hall. The former mayor called for emergency department services at St John's Hospital to be made available to the people of Limerick "24/7".
"University Hospital Limerick cannot cope with the numbers going in there. St John's was always an excellent hospital and needs to be made available," Cllr O'Hanlon told the council executive this Monday.
"There has to be accountability locally for the running of hospitals. The closing of Barrington's and St John's for emergency cases was a tragedy in my opinion."
Solidarity councillor Cian Prendiville had a notice of motion before the Council calling them to write to Health Minister Simon Harris TD, urging him to re-open 1,500 beds cut from hospitals over the last decade. The City North representative believes the health crisis, "while an emergency, is no accident".
"This is a solvable crisis that did not fall out of the sky. If a crisis continues too long it is not a crisis, it is a policy. This is a policy to drive down public health services. What we need is a fundamentally democratic health service," Cllr Prendiville said.
Fine Gael councillor Michael Hourigan claimed the government were throwing money at the problem and said that A&E issue has been an issue "as long as I'm around".
"There is no doubt about the commitment of the Minister to resolve this. The will is there. It is not for the want of money or investment," he told councillors.
Sinn Fein councillor Séighin Ó Ceallaigh suggested that Mary Harney, the new chancellor of University of Limerick and former Health Minister, be invited to City Hall to explain why "she failed to do anything".
"It is the same attitude towards health. The private sector is well looked after," Cllr O'Ceallaigh commented.
Independent councillor John Gilligan pointed out that not a single person is on a trolley at Blackrock Clinic. "If you can afford healthcare", he told council members, "You'll get it".
"Nothing will change while we continue to prop that up. They are playing with people's lives and that's wrong. Our health system has been politicised.
"How can you cut off a third of the system and expect things to be better? But they did do something, they changed the name of the Regional to UL Hospital," he stated.
by Alan Jacques