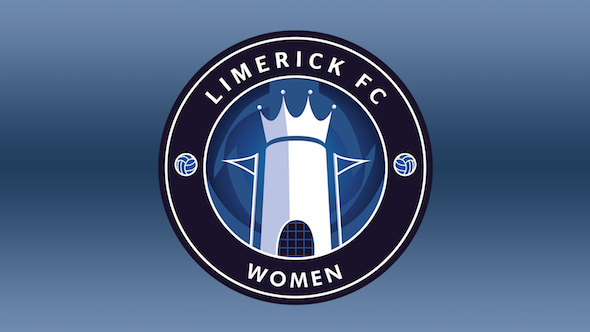 LIMERICK FC will have a team in the Continental Tyres Women's National League in the 2018 season after confirmation from the Football Association if Ireland.
The league will become an eight-team league from next season as Limerick become a major addition to the top-level of the women's game in Ireland. The fixtures for the 2018 season will be announced tomorrow.
Club Chairman Pat O'Sullivan: "The board of Limerick FC and the club's supporters are delighted, for the first time in the history of the football club founded in 1937, that we will now be represented by a national senior women's team.
"As chairman, it is more significant as it reflects the respect that this club holds for women, and I want to emphasise how much better the world and our community would be if women were shown the respect that they are entitled to in our society.
"I want to add, I want to see this reflected in the facilities available to this National League team, and indeed to the Under-17 National League team that will follow it.
"We would ask all of those who support sport in Limerick, in the broadest sense, to ensure that the top-class facilities available to male-sport participants also be made available to female-sport activities, and in this case to our National League women's teams.
"Limerick FC's respect for women in sport is reflected in our planning application for our Regional Centre of Excellence in Bruff, which includes an exclusive full-size pitch to facilitate camogie and ladies' Gaelic football."
FAI Cmpetition Director Fran Gavin said: "We're absolutely delighted to welcome Limerick FC into the Continental Tyres Women's National League.
"We've been in discussions with the club for several months and they presented to the Women's National League committee, and the committee made the decision to accept Limerick into the league.
"This is a huge step forward for Women's Football in Limerick and Munster. It is imperative that we continue to grow the Women's National League which has gone from strength to strength over recent seasons, with the amount of WNL players in our national team continuing to increase.
"Claire O'Riordan, who was in the Women's National Team squad for the friendlies against Portugal last week, is from Limerick and the leagues from Limerick and the surrounding areas have always performed strongly at the Gaynor Tournament.
"Geographically, the league covers more areas of the country than ever before and we're in discussions with an entity in the north-west to possibly enter the league beyond the 2018 season.
"We're set to announce the fixtures for the 2018 season tomorrow and we're all looking forward to start of the season in March."
Limerick FC's National League women's team will be officially launched at a press event next week.