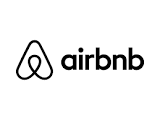 THE new approach to offering accommodation to tourists, Airbnb, has generated an estimated €26 million for the Mid West.
The first Irish Insights Report into the sector has been released, highlighting the continuing growth of guests seeking out new and unique destinations, and the benefits this is generating.
The number of visitors using Airbnb in the last year has grown by 63 per cent in the last year. 
The data shows that every region in Ireland now has at least 400 active spare room and entire home listings, with numbers reaching 8,500 in Dublin County, and the vast majority of hosts (70 percent) renting out their primary home.
for more business news click here