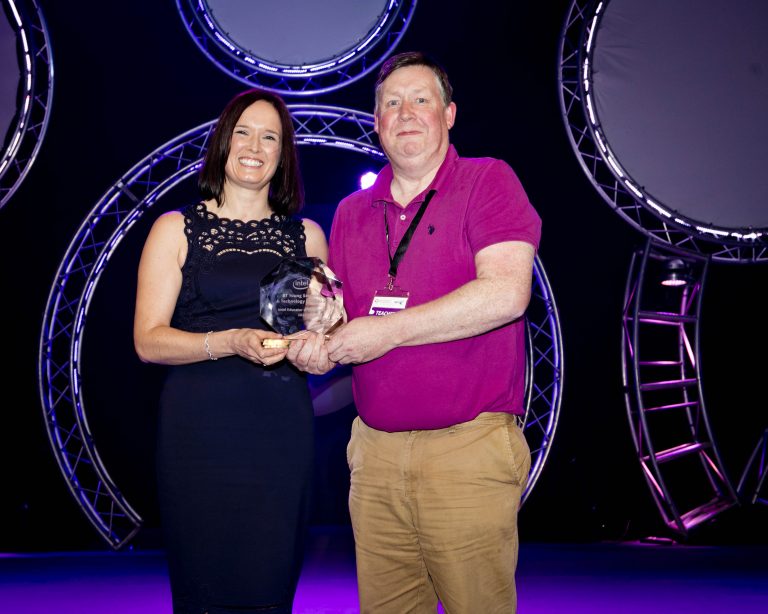 HIGHLY commended for studies on the effervescence of Berocca, an Alzheimer's alert and harvesting energy from banana peels, the science and technology future is bright for Limerick secondary school students.
Students and teachers from across the city an county returned from the Dublin event with awards and commendations for their projects at last week's BT Young Scientist exhibition. 
Transition year co-ordinator, Donal Enright from Desmond College in Newcastle West was recognised as the Intel Educator of Excellence. 
Students from the Newcastle West school, Jack Corkery, Bryan Mortell and David O'Brien "Don't Bin the Banana Peel – Biomass it" were highly commended for their technology project while Lauren McMahon, Hazel Corbett and Orla Mullane led with Alzheimer's Alert in the same technology category. 
John The Baptist Community School in Hospital were commended for their investigation to see if the quality of student's handwriting has deteriorated due to technological advancements in the social and behavioural sciences category. Students Micheál Hennessy, Thomas Ryan and Anna O'Dwyer led the project. 
Anna Shaw and Teagan McGarvey from Gaelcholáiste Luímnigh excelled with "Boilgeoga & Broidearnach! Staidéar ar ráta imoibríocht Berocca" a study of the reactions brought about by Berocca in the Chemical, Physical and Mathematical Sciences category. 
At the 54th session of the exhibition, the overall award went to 15-year-old Simon Meehan, a transition-year student from Coláiste Choilm in Co Cork.
Education Minister Richard Bruton praised the very high level of skill and talent shown by the qualifying projects including almost 50 projects from Limerick. 
"It's fantastic to see so many young people engaged and inspired by the STEM subjects and their application to real-world problems."
Shay Walsh, managing director at BT Ireland, said the exhibition had exceeded all expectations, showcasing projects and innovations which are now, more than ever, pivotal for the future of our society.
"Our theme for this year's exhibition is 'It Starts Here' – but this is only the beginning and it is vitally important that every student's voyage of discovery does not end here," he concluded.