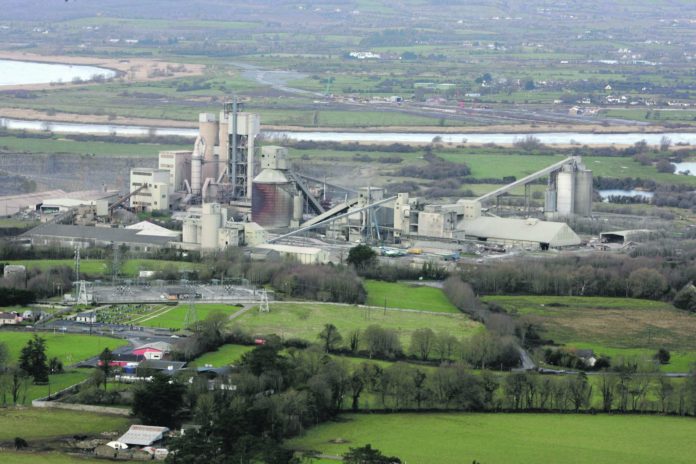 THE Irish Cement manufacturing plant on the outskirts of Limerick City is back on the Environmental Protection Agency's watch-list on foot of further non-compliance.
The Castlemungret factory was one of eight sites on the EPA's latest National Priority Sites List for Enforcement for failing to meet the necessary environmental standards.
The company now faces further enforcement action.
Responding to the publication of the latest EPA watchlist, a statement from Irish Cement said it noted the Environmental Protection Agency's inclusion of the factory in Mungret on its priority list.
"Irish Cement is disappointed to be included on the list and is fully cooperating with EPA on the matter and looks forward to being removed from the list in due course."
The National Priority Sites for Enforcement system was launched by the EPA in July 2017 to drive further environmental compliance at industrial and waste facilities.
Licensed facilities are identified as National Priority Sites for Enforcement using a system developed by the EPA. Points are allocated to each site based on compliance data such as complaints, incidents and non-compliances over the previous six months. Sites, which exceed a certain threshold, become a National Priority Site and are targeted by the EPA for further enforcement action.
Solidarity councillor Cian Prendiville said he is not surprised to see the Castlemungret plant still on the list of the EPA's priority sites.
"The reality is this is one of the most complained about sites in the country. Time and time again there have been blow-outs, dust emissions, faulty sensors and breaches of limits on the site, and this just goes to underline why they should not be allowed burn tyres and rubbish there," Cllr Prendiville told the Limerick Post.
"It seems the fines imposed by the EPA on polluters are so small, and so rare that it seems many big business just don't care. To be honest, it is ludicrous that Irish Cement are responsible for monitoring their own emissions at all, it is that kind of self-regulation that help feed the banking crisis. We need a people power movement to take on Irish Cement's pollution plans, demand an end to that light-touch regulation model, and demand people and the planet are put before profit," he concluded.
by Alan Jacques