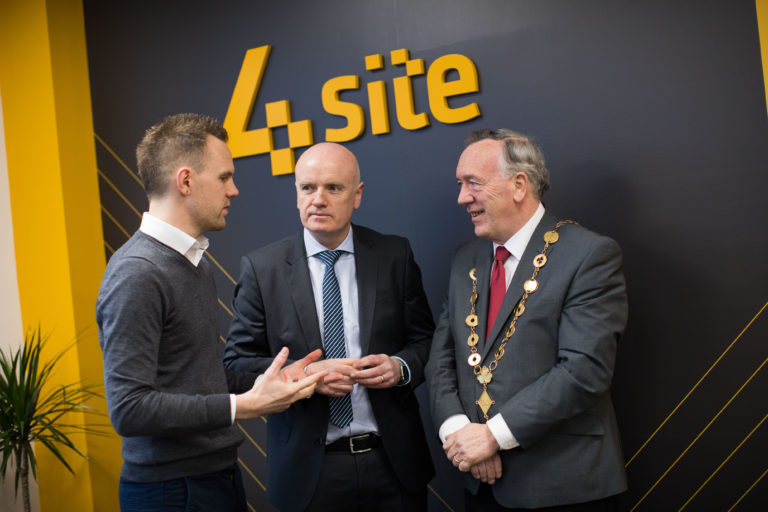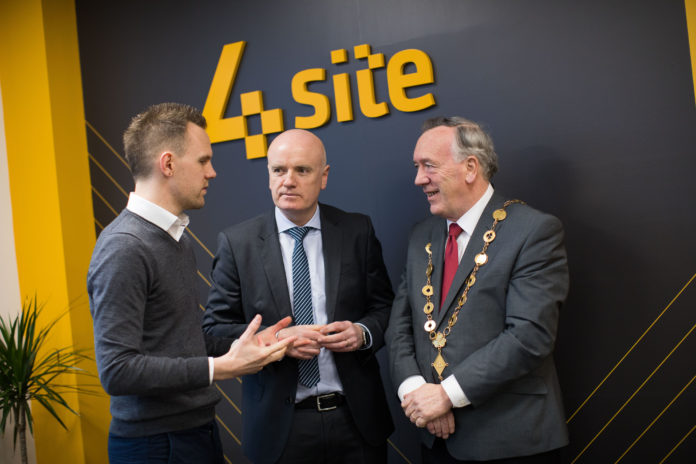 4site, the leaders in designing, building and maintaining network infrastructure for owners and operators of distributed networks across Ireland and the UK, has invested €250,000 in their headquarters in Limerick to create Ireland's first 'Fibre Centre of Excellence'. 4site plans to expand their team further by adding 20 additional positions over the coming months.
Established in 2002, 4site currently employs 70 highly skilled professionals. 4site provides innovative engineering solutions for major infrastructural developments in telecommunications, power, renewables and multi-site networks. Clients include Vodafone, SIRO, Cignal, Huawei, Netshare, 2RN (RTE), Three, Ericsson, Nokia and enet. Their highly skilled in-house technical teams design, survey, build and maintain world-class communications networks, adapting technology, tools and processes to deliver reliable and future-proofed turnkey services for clients.
The new 4site will bring together the expertise of fibre design, survey and planning engineers who will continually innovate how fibre networks are designed and delivered, while also focusing on specialised training for graduate engineers to meet not just the current demands, but future 5G or next generation network developments. In fact, the company offers a very successful graduate programme, complete with their own specially created training programmes, to upcoming graduates from Limerick Institute of Technology, University of Limerick and further afield.
The Mayor of the City and County of Limerick is welcoming the announcement. Mayor Stephen Keary said: "The commitment by 4site shown by this significant investment of €250,000 and the creation of 20 jobs, shows 4site's commitment to Limerick city and the mid west region. The new Fibre Centre of Excellence will bring together all the expertise and innovation in the sector under one roof here in Raheen in Limerick, providing an ideal conditions to be creative and innovative."
Dr Pat Daly, Deputy Chief Executive and Director of Economic Development with Limerick City and County Council said: "It is fantastic to see a local company expanding its operations here, and being at the forefront of advances in the areas of fibre design and communications technology."
"It's great to see 4site setting up the centre of excellence here in Raheen, but with an eye overseas and involving graduates from the University of Limerick and Limerick Institute of Technology as it continues its expansion." He concluded.
More about business here.