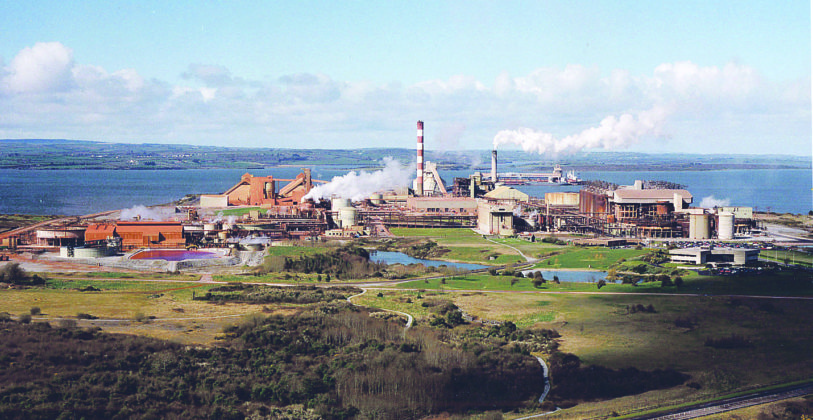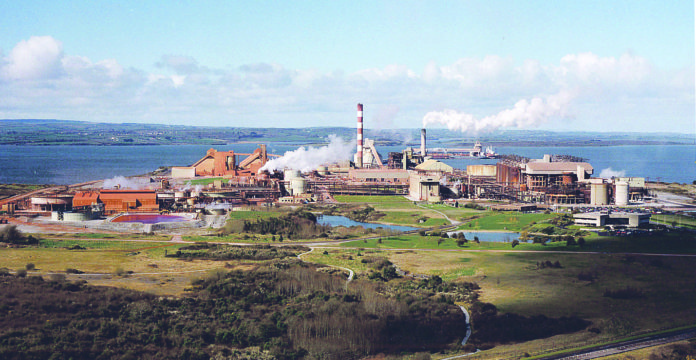 SIX councillors who "sat idly by and dismissed" concerns raised over rock-blasting at Rusal Aughinish in Askeaton should be held publicly accountable.
That's the view of Jim Long of the 'Rescue the River Shannon' group who was commenting after the Council granted planning permission allowing the alumina refinery to blast rock in a borrow pit beside two red mud ponds storing approximately 40 million tonnes of toxic waste at Aughinish Island.
Planning permission was granted this week subject to ten conditions.
The 'Rescue the River Shannon' group now feel let down by local councillors following the local authority's decision to approve the application.
A letter was sent to area representatives — Mayor Stephen Keary (FG), Cllr Adam Teskey (FG), Cllr Kevin Sheahan (FF), Cllr Ciara McMahon (SF), Cllr Emmett O'Brien (IND) and Cllr Richard O'Donoghue (IND) — on September 26 last urging them to meet with concerned groups over the planning proposal.
Mr Long says there was no response back about organising a meeting over their concerns.
"They should be given their P45s at once. Elected members should not lie in the same bed with council officials and multinational companies. The destruction of this area will be their legacy," the former Fine Gael councillor told the Limerick Post.
Mr Long has accused Limerick City County Council's Planning Department of having ignored the concerns of the community and a wide range of groups concerning the potential risk and irreversible damage to the environment on the River Shannon. He also hit out at the Environmental Protection Agency (EPA), claiming they failed the system and contradicted themselves on the licence issue in the planning process.
"Nothing short of a public investigation into planning within Limerick is required in a number of controversial decisions, many that have been highlighted in recent times. The granting of permission to rock blast seven hectares on site for the provision of a borrow pit, is nothing short of criminal behaviour. This area has already lost a bat sanctuary due to irresponsible development policies.
"An appeal on this application is being prepared at present. Also we will be seeking a public hearing in due course. Serious questions need answers.
"Part of this appeal will be to highlight the apparent failure of the public representatives acting in a negative response to the public," he commented.
Limerick Against Pollution (LAP) also opposed the Council's planning decision this week. They described Limerick City and County Council's decision to grant planning permission to Rusal Aughinish to blast rock at their plant in West Limerick as "one further example of hasty decision-making by our planning authorities".
"Leading environmental research scientist, Professor Paul Connett expressed his concerns during the August oral hearing that the Shannon Estuary was being converted into a 'sacrifice zone'. Various plans afoot to both incinerate massive amounts of plastics and rubber while extending alumina production will turn the region into an eco-system of toxicity," an LAP spokesman claimed.
Meanwhile, Cappagh Farmers Support Group spokesperson, Pat Geoghegan also maintains that the six councillors for the Adare-Rathkeale Municipal District not only ignored the potential dangers to the environment and to the village of Foynes, but also ignored objections from their constituents to the proposal.
"Evidence showed that Limerick City and County Council could not and should not be allowed to deal with this blasting project in an independent and transparent manner and all six councillors turned a blind eye to it for Aughinish and their friends in the Planning Department," Mr Geoghegan alleged.
A spokeswoman for the Environmental Protection Agency (EPA) said that on the basis of the information made available to them, they consider that the proposed borrow pit development is technically connected with the licensable activities at Rusal Aughinish.
"As such, this new activity may require changes to the existing conditions, or new conditions, of the EPA licence held by the facility. Because of this, the EPA had advised that the operation of the borrow pit development will require the operator to apply for a review of their EPA licence," she explained.
When asked for comment this week, a spokesman for the local authority replied: "Limerick City and County Council is not in a position to make further comments as a decision has been made on this matter. Members of the public/ organisations are entitled to appeal this decision to An Bord Pleanála, subject to the regulations."
Rusal Aughinish also declined to comment when contacted.
There was also no response from the six local area representatives for Adare-Rathkeale Municipal District at the time of going to print.
However, Solidarity councillor for City North, Cian Prendiville described the Council's decision to allow further expansion of the pit by rock blasting as yet another shocking example of how profits of big business are put before people and the planet.
"For decades the State has turned a blind eye to toxic pollution at the Aughinish plant, and brushed many complaints and scandals under the carpet. Farmers have seen animals die, and their health deteriorate, while the red mud ponds have grown and grown to such an extent that they are a large red scar clearly visible on the satellite pictures of Ireland on Google maps," Cllr Prendiville declared.
by Alan Jacques