A former Leinster underage rugby player from Killaloe will be the first Irish skier in action at the Winter Olympics in on Sunday.
Patrick McMillan is only the second Irishman to ever compete in downhill, the Formula One of skiing, where racers can reach speeds of 120 to 160 kmph.
"This means everything, it is the biggest achievement in my life so far and to finally be here is a bit surreal," said the 26-year-old who was once on the same Leinster U19 squad as Tadhg Furlong and Jack Conan.
Sign up for the weekly Limerick Post newsletter
"It's going to be very challenging but I'm really looking forward to it and I'm lucky that, in downhill we've got three days of training on the course so every day we've been able to build up the speed," he added.
It is 20 years since Ireland first competed in the Olympic downhill.
Paulie Schwarzacher-Joyce raced in the high-risk event at the Nagano Olympics in 1998 and also competed in downhill four years later in Salt Lake City.
McMillan has gone from a social skier to full-time racing in the past five years. He lives and trains in Flattach, Austria and has recovered from a bad collarbone injury in December 2016 in time to make his Olympic debut.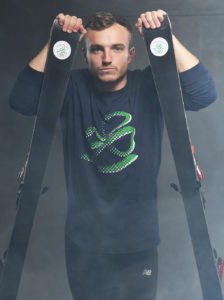 Another Olympic debutante is Ireland's only cross-country skier in South Korea. Norwegian-born Thomas Westgaard (22), whose mother Celia Maloney is from Dunmore Co Galway, is racing in four different disciplines in PyeongChang and starts on Sunday in the 15km Skiathlon.
For exclusive content and behind the scenes action from PyeongChang throughout the Winter Olympic Games follow the Olympic Council of Ireland on Instagram, Facebook and Twitter.
More sport here