The Limerick Spring returns Feb 19th to 25th with the busiest and most collaborative programme ever.
The theme this year is 'Hope in Uncertain Times' but the real story this year is about collaboration and showcasing the best of what Limerick has to offer. 23 events will take place in total right across Limerick.
The Limerick Spring are delighted that there are a number of events this year which celebrate the diversity of the city. This year the Polish and Icelandic community take part in the festival to discover the challenges facing democracy in their home countrie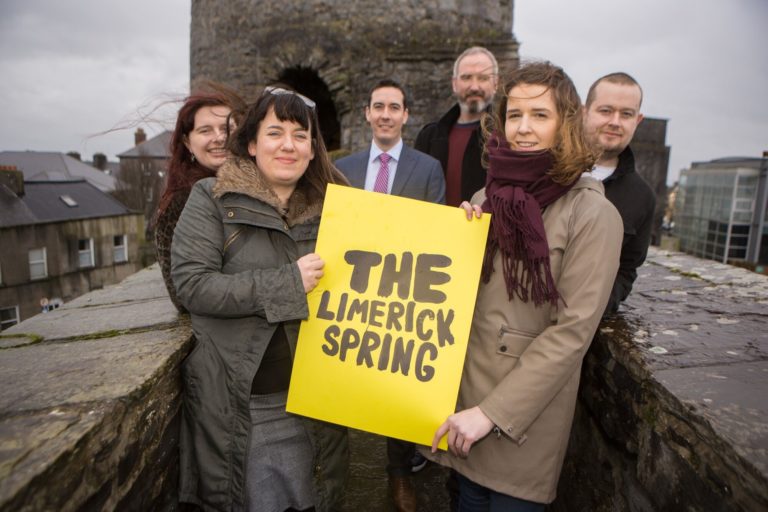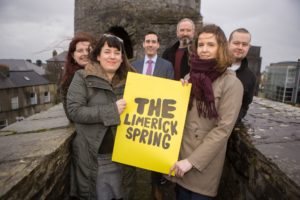 The Limerick Spring is also excited to form a new and inspiring educational partnership with UL, LIT and MIC with almost 100 students from the three institutions coming together to design a political structure for a new state called LULITMI.
The festival is also partnering with LIT School of Art and Design on Wed 21st for a full day of workshops, film and art exhibitions analysing the role of Art and Design in political discourse in 2018. In an exciting first for the festival they hope to have a live SKYPE Q&A with Carne Ross, the former British Diplomat heralded John le Carre for his writing on diplomacy and international affairs. The Film Accidental Anarchist will also screen at 7pm at the Chapel in the School of Art and Design.
Other events include the now sold out 'Audience with Vincent Browne' which is taking place in association with the UL School of Journalism and with the support of Shannon Heritage and King John's Castle. Luka Bloom will open and close this event with two new songs. The Limerick spring will also be working with Limerick Literary Festival to co-host a conversation between Blindboy BoatClub and Kevin Barry in Dolans Warehouse as well as the Revolution Will Not Be Spotified a celebration of the power of Protest Music This event will feature an amazing line-up of artists such as Eamonn Hehir, Emma Langford, Jennifer MacMahon and Carl Corcoran as well as 14 other brilliant performers.
Overall, the event expects to involve hundreds of local citizens in what is sure to be a truly fascinating exploration of the role of the citizen in our current political environment.
More local news here.