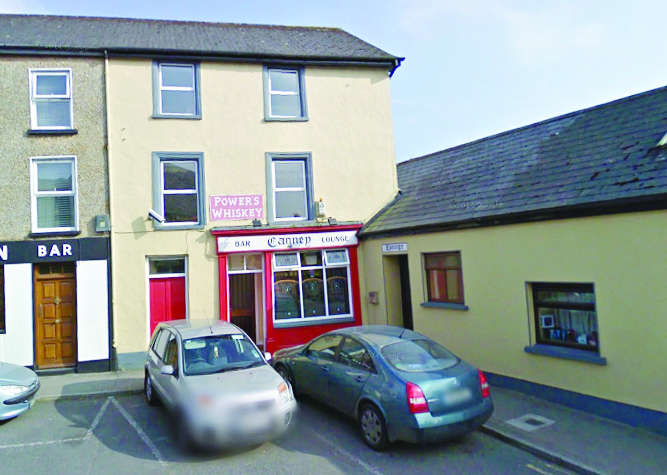 THE scurrilous act of stealing kegs from outside a county Limerick bar have been described as being "nothing short of brazen" as calls emerge for an increased Garda presence in the county.
Gardaí are now investigating the theft of three full kegs of Heineken from outside Cagney's Bar in Askeaton on Friday morning. 
Sign up for the weekly Limerick Post newsletter
In a post to social media, the bar owners said that the kegs had been delivered at 11.15am and were gone a short while later.
"For such a brazen act to be carried out in broad daylight in the middle of the day while the farmers market was going on in East Square is nothing short of scurrilous and shows nothing but contempt for the laws of the land.
"The theft comes at a cost of over €1,100 in lost revenue. At a time when many small businesses are already struggling, this is a serious blow.
The bar owners asked social media users to repost, share or tag other pubs to raise awareness of "what has the hallmarks of a professional syndicate ripping off bars throughout the Limerick area.
"If anybody saw anything, no matter how small, out of the ordinary last Friday morning outside our pub such as a vehicle reversing into the two parking bays outside the door or similar,  please do not hesitate to contact us or the Gardaí with any information," the post concluded.
The theft has renewed calls for to reestablish the 24-hour operation of the Garda Station in Askeaton with Independent Cllr Emmett O'Brien leading the charge.
He told the Limerick Post that while the issue of Garda numbers continues, "criminal acts like this highlight the need for an increased Garda presence as well as reopening the Askeaton station to 24-hour status.
"This can't be seen as acceptable behaviour especially in broad day light given the population size and business interest in the area."
Cllr O'Brien added that as well as restoring the station's 24-hour status, a district Inspector should also be appointed together with another Garda sergeant.
"Making these appointments would also allow for five extra Gardaí to serve and protect the community which are very much needed given that major business like Aughinish, Wyeth and the Shannon Foynes Port and an extensive agricultural hinterland are all within the district," he explaind.
See more Limerick news here