LIMERICK TDs have re-echoed the sentiments of business owners that insurance costs were becoming a major inhibitor to business expansion. 
Fianna Fail's Niall Collins, who is party spokeman on jobs, enterprise and innovation said that Limerick had the highest number of claims in the country per 1,000 head of population and this was nothing short of "shocking".
"At Oireachtas Committee meetings, we are hearing the same message and this is formulating the findings for a report on the cost of doing business in Ireland. 
"Insurance is coming up repeatedly as being a major inhibitor with some saying that costs are increasing threefold", he said. 
"Some businesses are being left until the last day of renewal before having prices jacked up in cases of price gouging and this can't continue."
"More insurers need to be introduced to the market, there needs to be more transparency brought into the pricing and there is an immediate need establish a claims database register. 
He added that recent figures in the indicate upwards of 70 per cent of claims are settled outside court where "costs data is not being captured."
"The UK concept of care rather than cash as part of a settlement should also be incorporated into the claims procedures.
"Instead of a full cash payout, claimants would receive a care plan as part of their settlement where the likes of physiotherapy sessions or treatments would be given", he suggested.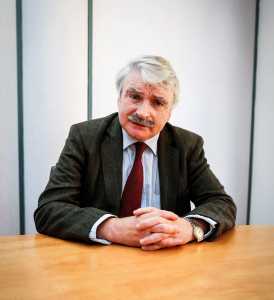 Party colleague Deputy Willie O'Dea said there was a general feeling that nobody is being prosecuted for making fraudulent claims and questions have to be asked of solicitors who represent individuals making those claims.
"We need a far more aggressive strategy to tackle insurance fraud and exaggerated claims. It is clear that this is a major driver in the cost of all types of insurance in this country. It is not fair on the law abiding individuals and businesses to incur the cost of a few people who are taking advantage of the current system. I believe that their needs to be a special Garda unit dealing with these fraudulent claims.
"In January 2017 the working group published its report on the cost of motor insurance. Regrettably much of the important work outlined in this report has yet to be completed and some of the underlying issues in the motor insurance market still persist.
"The report on the cost of employer and public liability insurance which has just been published is very timely.
"While it is welcome, implementation is vital. It is essential that the timelines outlined in the report are met. We cannot afford to allow the current issues in the insurance market to continue for years to come," Deputy O'Dea added.
See more Limerick news here