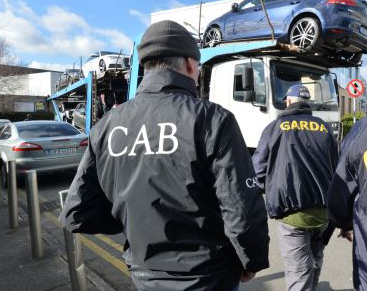 OFFICERS for th
e Criminal Assets Bureau (CAB), assisted by Limerick Gardai, and a number of national units conducted a search operation at a number of premises in both Limerick and Dublin this Friday morning. 
18 homes located in Limerick and in the capital in Dublin 1, Dublin 7, Dublin 11, as well as North County Dublin were all searched this Friday morning, a number of which are still ongoing. 
Approximately €15,000 cash was seized along with a number of watches (Breitling, Rolex, Cartier), an Audi Q7, a Mercedes Vito, a VW Golf Mark7 GTD and a Honda Motorcycle.
CAB officers secured a court order freezing a substantial amount of money held in a bank account.
A quantity of documents, mobile phones, etc. are being examined by investigating officers.
No arrests have been made and the search operation is ongoing. 
Gardai and detectives from the national criminal investigation unit set up to counter terrorism and gangland activity, say that the CAB investigation is linked to a Dublin based organised crime gang who have been relocating around the country. 
See more Limerick news here