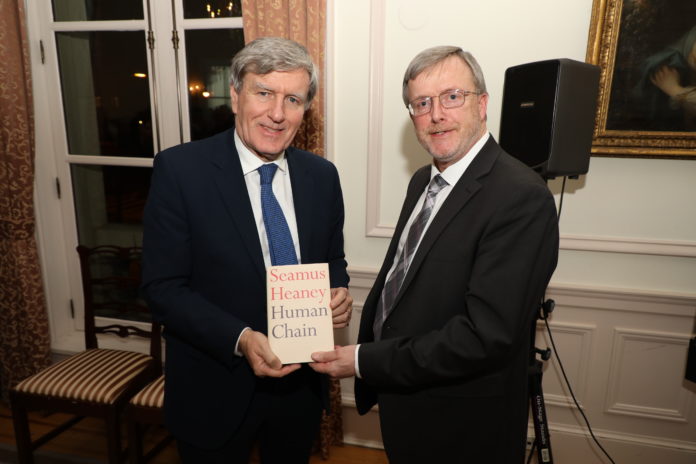 MARY Immaculate College (MIC) was on the menu at a special Ambassador's reception in Washington recently.
US universities, colleges and high schools learned about the world-class education and pastoral care their students would experience at the Limerick third level institute during an event hosted by Ambassador of Ireland to the United States, Mr Daniel Mulhall.
It was held to coincide with the annual meeting of the Association of Catholic Colleges and Universities (ACCU) and was an opportunity for Mary Immaculate College to showcase its award-winning international student satisfaction ratings and academic offerings to member universities as well as to other university partners and high school principals from the region.
Sign up for the weekly Limerick Post newsletter
Professor Eugene Wall, President (Acting) of MIC, thanked the Ambassador for hosting the event before expanding on the many relations the College has established with like-minded US institutions.
"Over the last number of years, we have been steadily building contacts and partnerships with universities, colleges and high schools all over the world, but we have a particular interest in North America and Australia and working with other Catholic institutions, in light of our common language and shared ethos," Professor Wall commented.
Welcoming the representatives from the various US universities and schools in attendance, the Ambassador of Ireland to the United States, Mr Daniel Mulhall, explained why students should study in Ireland.
"You get a world class education but you also get the warm welcome that is probably not matched anywhere in Europe," he said.
by Alan Jacques